Sportsmans Dinner at Dalziel Rugby
The annual event will be attended by club sponsors and guests from other local clubs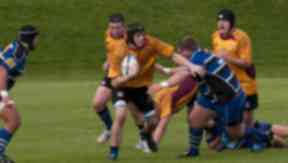 Preparations are underway for the annual Sportsmans Dinner at Dalziel Rugby Club.
This year the event will feature a host of local guests and sponsors as well as an appearance by Scottish rugby legend Iain Milne.
Milne who was capped 44 times for his country, was known throughout his carreer for his tough tackling approach to the game.
Indeed, it was due to his shear physical size and bravery that he was dubbed by fans across the country as 'The Bear'.
Guests will also be treated to a performance by award winning comedian Eric Davidson.
Any club members who are looking to attend should contact Khalid through the club website