Edinburgh big boys given fright by battling Dalziel
Motherwell troops crash out Premier Cup in spirited showing against Boroughmuir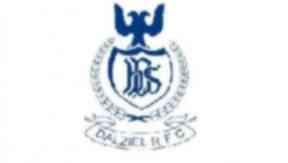 Dalziel 0-10 Boroughmuir
Dalziel started their cup campaign against Premier One side Boroughmuir on Saturday.
The weather conditions were dreadful but to the credit of the ground staff the pitch was in very good condition and both sides took to the field for the first meeting between the clubs.
Dalziel started a little nervously and with early 'Muir pressure they conceded a penalty. The ball was kicked between the posts and the Edinburgh lads must have thought they would start to dominate the match.
What followed for the next 65 minutes was entirely the opposite with Dalziel having the majority of territory and possession. Only a bit more composure and kicking of penalties would have handed the home side a tidy victory.
Recovering from the early score Dalziel moved downfield to the Boroughmuir 22 line.
With the visitors defence in disarray Robert Simpson put in a superb cross field kick for John Goldie to clutch out of the air.
He was brought down just short of the line and the ball was knocked on. A popped pass a fraction earlier would surely have resulted in a try.
The conditions were proving problematic for both sides and any handling moves resulted in the ball being spilled. 'Muir had a few good powerful attacks but the home defence was sound and Simpson frequently pinned the visitors back with accurate field kicking.
The home side looked as though they would go into the break only three points down, however from a line out on the Dalziel 22 metre line Boroughmuir quickly moved the ball and centre Doubleday crashed through some week defending to score.
The conversion was knocked over and at half time Boroughmuir lead 10-0.
From the restart Dalziel went on the offensive and forced 'Muir to defend in numbers. A great tackle by veteran prop Les Barclay set the tone for the half and all Dalziel players to a man were outstanding.
From a resulting scrum Dalziel, not for the first time, drove the visitors and disrupted any good ball.
They frequently kicked to the corners and were exerting such pressure on the Edinburgh side that they continually infringed, the referee eventually yellow carding a Boroughmuir forward.
The game was all Dalziel's reducing the visitors to only two visits to their 22 line. Admittedly it was good rugby by Boroughmuir to penetrate on both occasions but they failed to capitalise and the play was immediately moved back to their half.
Dalziel hammered away at the visitors line but the ball was not recycled quickly enough and time after time Boroughmuir were given time to organise their defence.
Several kickable penalties were turned down as the Motherwell boys went for the try.
Time eventually ran out and Boroughmuir were relieved to have won the game.
This type of performance may have surprised Boroughmuir but is no surprise to Dalziel's coaches, players and supporters, and should spurn the team on for next week's league match.