One third of Diamond Jubilee street party applications are from Edinburgh
There have been 97 applications in Scotland and 33 of these are from Edinburgh residents.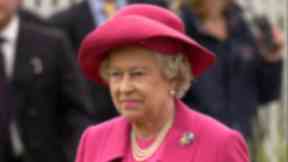 One third of all applications for Diamond Jubilee street parties in Scotland have come from Edinburgh.
Councils across the country have received 97 applications for Jubilee street parties – almost five times the number for the royal wedding last year.
One third of these have come from the capital with 33 people applying for a road closure to hold a party.
Glasgow was next in line but only eight people have applied to hold a party in Scotland's biggest city.
There have also been seven applications in Aberdeenshire and Dumfries and Galloway.
But residents in 14 Scottish local authorities have decided not to mark the Queen's Jubilee with a street party.
There have been no applications for road closures in Aberdeen, Argyll and Bute, Clackmannanshire, Dundee, East Dunbartonshire, Falkirk, Moray, North Ayrshire, North Lanarkshire, Orkney, Renfrewshire, West Dunbartonshire and the Western Isles.
But there could be many more royal-themed get-togethers as the numbers only include those parties that require permission to close a road.
And there is still time to apply to host a party in some parts of the country.
Click on your area in the map below to find out how many Jubilee street party applications there have been.
The figures in Scotland compare to around 6500 applications that have been lodged so far in England and Wales.
The number of celebrations held nationwide is set to top the number held for the royal wedding last year and could even rival the Coronation.
There have been 308 applications for street closures in Wales alone - 100 more than for Prince William's marriage to Kate Middleton last year.
In Scotland there were less than 20 street parties for the royal wedding with 12 taking place in Edinburgh.
One of the many Diamond Jubilee parties taking place in Edinburgh is at the Melville Bar on William Street.
The street will be closed all day on June 2 with a bouncy castle, magician and outside bar and DJ.
Melanie Cranston, licence-holder at the pub, said: "We are hosting a party because of the Jubilee but also because of the trams in Edinburgh. The west end has been dead so the party is to help bring people back to the area."
And she added that she thinks more people should be celebrating the Jubilee.
She said: "We are still part of the UK so we should be celebrating as much as England and Wales. I can't wait for the party, I've been organising it since January."
One of the parties being held in Glasgow is being hosted by Starter Packs and will close off Burleigh Street in Govan.
Starter Packs Glasgow seeks donations of household items and furniture and redistributes these items to households across the city that need a "hand up".
Development manager Sarah Findlay said that they are hosting a street party to bring the community together.
The party will take place between 12 and 4pm on June 2.
The group are making bunting and will have cake, sandwiches and face-painting. There will also be a postcard designing competition.
Ms Findlay added: "Any excuse to have a party. Sixty years is a long time for an individual and it's a long time for a community too. The party is about celebrating the community.
"Times are hard and bringing people together is important. We have got a lot of traditions in Govan and it is about looking at that.
"There are a lot of very strong views about hosting a Jubilee party. We have taken our on slant on it.
"I think people should have more street parties. I think sitting down with a cup of tea and a piece of cake will get more done. Sometimes just having fun together is the best way of working out how to go forward."