School assistant admits having sex with boarders
Ryan Deneven-Lewis had sex with a girl at St Mary's Music School in Edinburgh and had relations with another 15-year-old pupil.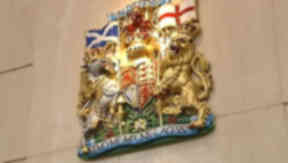 A school assistant has admitted having sex with a pupil and behaving indecently towards an underage girl at a boarding school.
Ryan Deneven-Lewis, 27, was employed as deputy house parent to look after boarders at St Mary's Music School in Edinburgh when he committed the offences.
He encouraged a 15-year-old girl to perform various sex acts on him as they played pool in the school dining room. He also had unprotected sex with a 16-year-old boarder in her room.
The offences came to light two years later when messages were posted on internet websites.
Deneven-Lewis, from Leeds, pled guilty to two offences at Edinburgh Sheriff Court on Tuesday. He admitted to using lewd, libidinous and indecent practices and behaviour towards a 15-year-old girl and to having sexual intercourse with a 16-year-old girl while he was in a position of trust at the specialist music school.
He will be sentenced next month after background reports, and remains on bail until then.
The court was told Deneven-Lewis began working part-time at the privately-run school in Grosvenor Crescent in September 2005 and was given board and lodgings there in January 2006.
He was responsible for general supervision and care of boarders at the school and taking charge of recreational activities in the evening, said fiscal-depute Aidan Higgins.
Deneven-Lewis was playing pool with the 15-year-old in the school dining room during evenings, and progressed from "playfulness" to sexual behaviour with her, said Mr Higgins.
The incidents continued for three months until April 2006 when Deneven-Lewis began to "distance himself" from the girl.
In March 2006, Deneven-Lewis began texting the 16-year-old boarder before eventually having sex with her.