Man accused of mother's murder 'would never lift a hand to her'
Carol Anne Taggart's body was found under a caravan at the Pettycur Bay Caravan Park in Fife.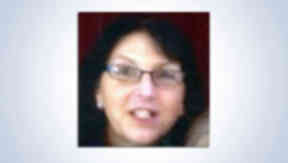 A man accused of murdering his mother told detectives he was the last person who "would lift my hands to my mum".
Ross Taggart told police he felt guilt for not being able to find his mother for the previous three weeks.
Taggart, 31, who shared a home with his mother at Hill of St Margaret, Dunfermline, in Fife, where she ran a nursery business, said his mother Carol, 54, had thrown a basin at him and left the house in the early hours of December 22. She was later reported missing.
During an interview with police on January 14, Taggart said that on December 30 he had been in Edinburgh and added: "But I can't remember what I was doing."
Detective constable Lorraine Macpherson said he had attended at Duncanson & Edwards premises in Fredrick Street.
Taggart said he had gone to the pawnbrokers to get his watch valued but had other items.
He said he sold a gold bracelet which had been left by a grandmother for £100, adding: "It kind of belonged to me and my mum."
He said he had also taken a gold ring with a diamond because he wanted it valued but that it was not valued as staff asked for ownership papers.
Police said a body found under a caravan, near to the one owned by Ms Taggart, at Pettycur Bay Caravan Park, Kinghorn, Fife, on January 11 this year had been identified as his mother.
He was told she had injuries consistent with strangulation and blunt force trauma to her head.
Taggart said he had been cleaning at their caravan and "moving stuff about" because he had "nothing else to do apart from worry about where my mum is".
He said he had been cleaning the caravan to prepare it for possible sale.
He told police that one of the discussions he with his mother before she went missing was over the possibility of getting rid of it.
Taggart has denied murdering his mother between December 21 last year and January 11 this year at Hill of St Margaret, Dunfermline, Wallace Heights, Pettycur Bay Caravan Park, Kinghorn, both Fife, or elsewhere.