Parents of missing Scot appear on Dutch TV after son vanishes on trip
Chris Nelson, 24, from Midlothian, went for a walk on Sunday morning and has not been seen since.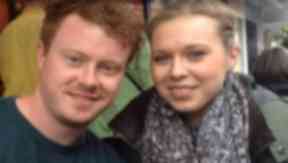 The parents of a Midlothian man missing in Amsterdam have appeared on Dutch television appealing for information on his whereabouts.
Chris Nelson, 24, from the Eskbank area of Dalkieth, travelled to the Dutch capital with his fiance Stephanie Kollross to visit a friend who lives in the city.
He went for a short walk at around 5.45am on Sunday telling his partner that he could not sleep but did not return and has not been heard from since.
Dutch police have launched an appeal for anyone who has seen him to come forward.
Mr Nelson was walking in the Nieuwmarkt area of the city centre and did not have a jacket or his passport with him.
Speaking to television station AT5, his parents ruled out drink or drugs being a factor.
Donna Scott said: "He was driving on the Sunday morning back to Kaarst near Dusseldorf, in Germany, and he said to Stephie, 'You can do what you like but I won't drink because I'm driving'.
"He was very conscious about things like that. I got a text from him about 5am, an hour before he left, and he wasn't drunk.
"He's the most anti-drug guy on the planet. He wouldn't do that."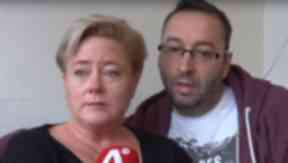 The young couple had recently moved to Germany together and Mr Nelson, a former NHS pharmaceutical technician, was working as a labourer.
They were in Amsterdam for the weekend to visit her friends. It was Mr Nelson's first visit to the city.
Ms Kollross told AT5: "On Sunday morning my fianc couldn't fall asleep so what he usually does is he decides to go for a walk, and this is what he did at 6am.
"He left the house without a jacket, his keys or his passport because of course he just wanted to go around the block but he never came back and all of us have been phoning but he doesn't pick up and then it was off.
"He just disappeared. This is totally, totally not him. He's never done this before. My biggest fear is that he doesn't come back or that we never find him."
Mr Nelson's sister Rebecca, 22, said the family are sick with worry over his whereabouts.
She said: "My parents have gone over there to help and I've come home to wait by the phone, hoping that someone has something, any scrap of information about where he is.
"We are absolutely desperate. We would urge anyone who knows anything to get in touch, even if they think they have seen someone who looks vaguely like Chris but they're not sure, please contact the police.
"He's a great person. He has the gift of the gab. He is wonderfully smiley and just a beautiful person to be around. He lights up a room. Everyone loves Chris. We just want him to be safe."
Dutch police have appealed for anyone who has seen Mr Nelson to come forward and have issued a missing persons notice for the city.
It states: "At the time of his disappearance he wore grey jeans, a white Nike shirt with a coloured front, a black vest with hood, black Nike sneakers and he wears glasses with dark frame.
"If you have any information on the whereabouts of this missing person, please contact the police at 0800-6070. From outside the Netherlands, please dial: +31793459876."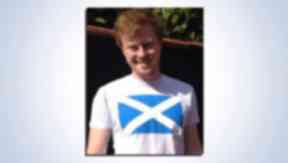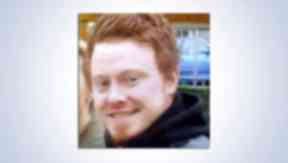 Download: The STV News app is Scotland's favourite and is available for iPhone from the App store and for Android from Google Play. Download it today and continue to enjoy STV News wherever you are.