New summer flight link between Scotland and Estonia revealed
Edinburgh Airport expects route to be popular with tourists who want to go on short city breaks.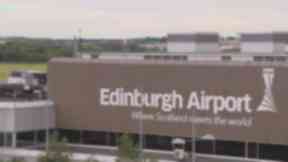 A new flight link that will provide Scotland's only service to Estonia will be launched at Edinburgh Airport.
It has revealed Nordic Aviation will run a summer service between Tallinn and the capital, which will start on May 28.
The service, which will run three times a week, will operate until October 3.
Nordic Aviation's will operate the flights with Adria Airways aboard modern CRJ-900 jets.
Edinburgh Airport chief executive Gordon Dewar said: "We are delighted that Edinburgh Airport has a direct new flight into Tallinn and the three times weekly service, which is perfectly-timed for weekend city-breaks.
"This announcement is yet further confirmation of Edinburgh Airport's position as the leader for business and tourism connectivity between Scotland and international destinations.
"It is greatly encouraging that Nordic Aviation recognises the growing demand for connectivity to and from Edinburgh – and this new service adds to our city's and Scotland's growing international profile."
Nordic Aviation board member Erik Sakkov said he was pleased with the new addition to its schedule.
He said: "Edinburgh's rich historical heritage makes it perfect for Estonian holidaymakers who will enjoy a unique combination of ancient Scottish and modern European culture.
"Moreover, I'm sure that Tallinn and Estonia have a lot to offer for Scottish people, too."