Missing RAF airman Corrie McKeague's girlfriend has baby
April Oliver, 21, posted a picture of herself with the newborn online on Father's Day.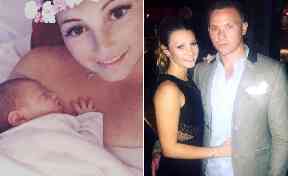 The girlfriend of missing RAF airman Corrie McKeague has announced the birth of their baby girl.
April Oliver, 21, posted a picture of herself with the newborn on her Facebook page on Father's Day.
She announced her pregnancy in January but it is unclear when the baby was born.
At the time, she said: "We'd had conversations about children and what we wanted in the past and it was something that I hoped he'd be here to help me make the decision for but unfortunately he isn't.
"Although it was a horrible time and something I wish I could have experienced with him I was also happy that it had happened and I was excited, but I felt bad for being excited."
Mr McKeague, from Dunfermline in Fife, vanished after a night out with friends in Bury St Edmunds, Suffolk, last year.
A wide-ranging search for the 23-year-old has so far produced no results and police began to dig through a huge landfill site in Cambridgeshire earlier this year.
Mr McKeague was last seen on CCTV walking into an area containing several large bins.
A lorry made a pick up from the area shortly afterwards, and movements picked up from the airman's mobile phone match its journey.