Girl, 14, sexually assaulted near footpath in woodland
The attack took place in woods near Wester Hailes Park in Edinburgh.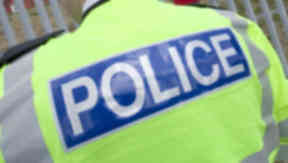 Police are investigating after a 14-year-old girl was sexually assaulted in woods in the Wester Hailes area of Edinburgh.
The girl reported the incident, which happened in February this year, to the police last week.
The attack happened in woods near Clovenstone Road and Wester Hailes Park, and officers searched the area over the weekend.
Anyone with information has been asked to come forward.
A Police Scotland spokesman said: "Police in Edinburgh are currently investigating a report that a 14-year-old girl was the victim of a sexual assault.
"This incident took place in a wooded area off a footpath near to Clovenstone Road at approximately 9pm around February 3, 2017.
"Anyone with information which may be able to help is urged to contact Police Scotland on 101, quoting incident number 2901 of June 14, or report this anonymously to Crimestoppers on 0800 555 111."