Community search to trace man missing for six days
Arnold Mouat, 64, was last seen on July 6 at an address in Bo'ness near Falkirk.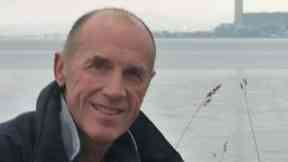 A community search has been organised to help trace a 64-year-old man missing for six days.
Arnold Mouat was last seen at around 11.30pm on Thursday, July 6, within an address in Panbrae Road, Bo'ness, near Falkirk.
He subsequently left the property at some point during the night and has not been seen since.
Police have been encouraging people in the Bo'ness, West Lothian and Falkirk areas to check their gardens, garages and outhouse for any signs of Mr Mouat.
Forth Valley officers are also asking members of the community who are willing and able to help them in their search to assemble at Deanfield Park, Bo'ness, for 10am on Thursday, with dozens expected to attend.
A Facebook event for the community search can be found here.
Mr Mouat is described as a white man with a tanned complexion, around 6ft 3in and with dark receding hair.
He is believed to be wearing distinctive blue running trainers but the rest of his clothing is unknown.
Since Mr Mouat was reported missing, a major missing persons' operation has been launched, with specialist resources such as search and rescue officers, sniffer dogs and helicopters deployed.
Police have also created a social media campaign to trace him, which has reached more than 90,000 people on Facebook, with a further poster campaign planned.
Ahead of Thursday's community search, those attending are advised to make themselves known to police, to bring food, water and a flask with a hot drink, to wear suitable footwear, to fully charge their phone beforehand and to not bring children.
Speaking on Wednesday, inspector Alyson Bolton of Falkirk Police Station said: "I would thank everyone who has assisted with our search to find Arnold.
"Unfortunately he has not yet been traced and Arnold has now been missing for a significant amount of time.
"Arnold is a keen walker and we believe he may visit the Bo'ness Foreshore, West Lothian Golf Club or various canal paths in the local area.
"He may also have travelled to other parks in the area such as Beecraigs or Callendar Park, and may also have gone to the Linlithgow or South Queensferry areas."