Body of man missing for a month found at his own home
Arnold Mouat's body was discovered at his family home in Bo'ness on Saturday.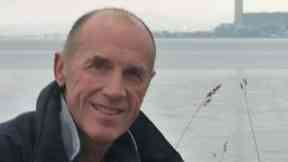 A man reported missing almost a month ago has been found dead at his own home.
Arnold Mouat was last seen at his house on Panbrae Road in Bo'ness near Falkirk at 11.30pm on July 7.
Police believed he had left home during the night and focused their search on the nearby area.
Mr Mouat's body was discovered at his house at 2.45pm on Saturday, however, nearly four weeks after he was reported missing.
Police are understood to have carried out previous searches of the property but failed to find the 64-year-old.
The force has referred itself to the Police Investigations and Review Commissioner (PIRC).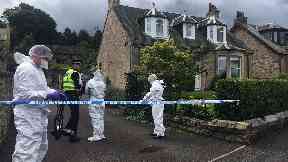 Its inquiry will focus on the handling of the search for Mr Mouat, whose death is being treated as unexplained but not suspicious.
The married father-of-four was originally from Aith in Shetland and moved to Bo'ness three years ago.
Superintendent Martin Fotheringham said: "This is a tragic set of circumstances and our thoughts and sympathies are with the Mouat family as they come to terms with their loss.
"Following a review of our response to this incident, Police Scotland has referred this matter to the PIRC.
"We will provide them with all the necessary assistance and support they require during their investigation."
A PIRC spokeswoman said: "We are conducting an investigation into the response from Police Scotland to the missing person investigation for Arnold Mouat following a referral from Police Scotland.
"This investigation is in the very early stages and a report will be sent to the chief constable in due course."