Face of 19th century killer revealed by modern forensics
The gruesome case of John Howison is featured in a new exhibition in Edinburgh.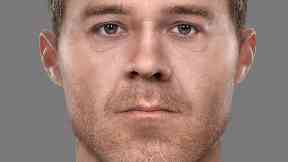 The face of a 19th century murderer has been revealed using modern forensic techniques.
John Howison, known as the Cramond Murderer following a brutal killing in the village in 1831, is the subject of a new museum exhibition.
Howison's case involved two legal landmarks, the plea of insanity entered on his behalf is believed to have been the first time such a plea was made in a British court.
This failed to spare him execution, and he was the last criminal whose body was handed over to the Edinburgh University to be dissected for medical science before the practice was outlawed.
A lifelike recreation of Howison's face made by a forensic artist will go on display next to a replica of his skull at Cramond's Maltings Interpretation Centre, in the north west of Edinburgh.
John Lawson, Edinburgh city council's archaeologist, said: "This has been a rare opportunity to put a face to one of Edinburgh's lesser-known perpetrators.
"We often focus on the history of the city centre but our communities are just as interesting.
"The story of John Howison, the Cramond Murderer, is especially captivating."
On January 21, 1831, Howison walked into Cramond with a black handkerchief over his face and a Bible dangling from his wrist.
After unsuccessfully begging in the village he entered the home of widow Marta Geddes and brutally attacked her with a spade.
'Edinburgh's history never fails to amaze, shock and, in this case - scare.'

Councillor Iain Campbell
Local newspaper reports from the time state her head was nearly cut in two by the attack.
He fled without taking anything and was apprehended shortly afterwards.
Though he later confessed to seven other killings, for which no evidence was ever found, experts now believe he showed classic signs of paranoid schizophrenia.
He salted his bed to ward off supernatural enemies and often suffered from hallucinations of flies on his wrists.
Howison was sentenced to be hanged by judge David Boyle after the plea of homicidal monomania was rejected and his body was given over to Edinburgh University's Dr Munro for dissection.
As the Edinburgh's last criminal to be dissected before the Anatomy Act of 1832 abolished the practice, Howison is famed in the university's Anatomical Museum.
His articulated skeleton is still displayed next to the remains of William Burke.
Forensic artist Hayley Fisher has now created a reconstruction of Howison's face for the exhibition.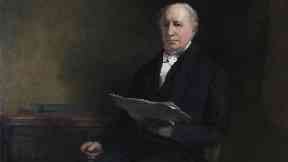 Councillor Ian Campbell, Edinburgh's culture convener, said: "Edinburgh's history never fails to amaze, shock and, in this case, scare.
"By putting a face to the Cramond murderer, we have been able to piece together the story of the man behind the crimes.
"The project has combined the council's archaeological findings with forensic techniques, the University of Edinburgh's scientific research and remains and the brilliant local knowledge of the Cramond Heritage Trust.
"It is fantastic to see the city collaborate and the result is a fascinating new display in the heart of the Cramond community."