Pensioner sees mother for first time after photo appeal
Davie Garrity, 69, never met his mother after he was placed into care at 14 months old.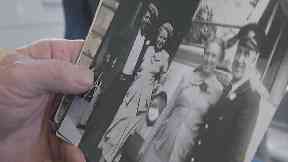 A Fife pensioner has finally been able to see what his birth mother looked like following a public appeal to trace his family photos.
Davie Garrity, 69, was placed into care at just 14 months old and had very little information about his parents.
It was known that Elizabeth Ramsey worked as a conductor on Glasgow buses in the 1930s and 1940s, living in Paisley.
When Mr Garrity first started trying to find his mother, he discovered that she tried to look for him before she passed away in 1978.
For reasons unknown, the two were never reunited and Mr Garrity has spent the past 30 years searching for any trace of her.
However, after a public campaign, Mr Garrity has finally been treated to images of the mother he never knew.
He said there had never been such a big transformation in his life in such a short time and thanked Future Pathways, who help children who have formerly been in care.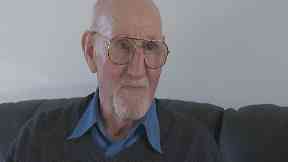 Mr Garrity said: "I've not only got pictures of my mum but of my dad and of myself as a baby - I'm absolutely overjoyed.
After seeing a STV News broadcast, cousins of Mr Garrity - who had never met him before - realised they were related and came forward to provide him with pictures.
When his second cousin Andrena Paton saw the clip she said she "nearly died".
She added: "We had always been aware of Davie because my mum would talk about Auntie Bessy and how she had a child who she gave up when he was just a few months old.
"I knew there were photographs of him, because I had seen them before. So I phoned my uncle Brian who brought them around that night."
The trio met in a cafe and Mr Garrity was able to see pictures of his mum, dad and himself as a baby for the first time ever.
"It was a bit emotional when I first got handed the pictures", he recalled.
"I was very silent, just looking at them for a while. I started to well up - it meant so much to me.
"My journey has come to an end now, now that I've found my family and it's made me so happy."
Download: The STV News app is Scotland's favourite and is available for iPhone from the App store and for Android from Google Play. Download it today and continue to enjoy STV News wherever you are.