Firefighters work through the night to extinguish blaze
A fire broke out at an Edinburgh restaurant on Friday night.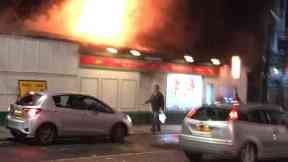 Edinburgh firefighters spent more than four hours tacking a blaze in a restaurant on Friday night.
Just after 9.15pm, emergency services were alerted to the blaze at Sombrero Burrito Bar on Dalry Road, near Haymarket train station.
At the height of the fire, three high pressure hose reel appliances and one turntable ladder appliance were dispatched.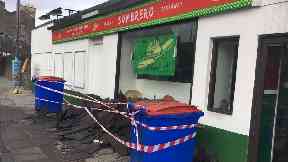 The fire was extinguished shortly after 2am on Saturday.
There were no reports of any injuries.
A spokeswoman for Scottish Fire and Rescue said: "At 9.16pm on Friday, we received a call that a fire had broken out at an Edinburgh restaurant.
"Several appliances were dispatched and the fire was extinguished at 2.07am on Saturday."