How four-year-old boy won hearts of everyone he met in hospital
Inspirational McKenzie Brackley, from Leven, has been awarded for his bravery by Prince Harry.
From across the ward, McKenzie Brackley would shout 'I love you' to his friend - a fellow patient he had taken under his wing. If he could get out of bed, he would walk over and gently hold her hand.
His words of encouragement were beyond his young years but the impact was profound and of such comfort to his friend who was nervously waiting to have her tracheostomy tube changed.
Despite his own adversities, McKenzie's bright smile never wavered during his 13 months in Edinburgh's Royal Hospital for Sick Children and his determination proved an inspiration to all he came into contact with.
McKenzie became seriously ill at the age of two when a rare virus caused him to have a life-threatening and sudden onset of paralysis, meaning he was unable to breathe for himself or move.
Once out of danger, McKenzie's fighting spirit became apparent as he worked hard at a wide range of intensive therapies and learned how to swallow, speak and walk again.
Showing immense courage as he committed to these therapies, he was never shy of pulling a cheeky face along the way and had a natural flair for lifting the mood within the hospital ward.
Staff observed this young boy, from Leven, helping other children in the ward when they were feeling scared or sad and watched in awe as he took part in hospital charity fundraising campaigns with an abundance of energy.
He unknowingly acted as an inspiration and won the hearts of everyone he met - health professionals and patients alike.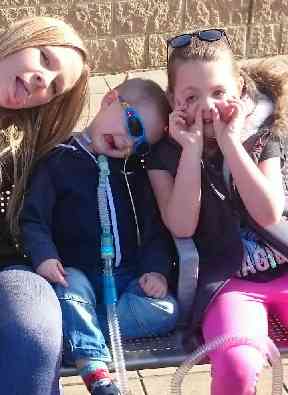 Having watched his progress with pride, McKenzie's mother Amy is delighted that her little boy, now four was given the chance to meet the Duke and Duchess of Sussex and accept an award for his courage.
He was named as a winner in the 2018 WellChild Awards after being picked from hundreds of nominees across the UK.
With Prince Harry as its Patron, the WellChild charity funds programmes to help families with children with serious illness or exceptional health needs, and help with the transition from hospital to home.
Collecting the award in London on September 4 in the category of Inspirational Child, the award celebrates the courage of children coping with a serious illness or complex condition.
Speaking at the award ceremony, the Duke of Sussex - who has been a patron of the charity for 11 years - said it was an "absolute privilege" to be in the company of such inspiring people, especially the young people who were being honoured for their courage.
"I want to acknowledge the young people who have been dealt the toughest cards imaginable - but who persevere, rise above, and set the example of living life to the fullest," he said as part of his speech.
"In fact you are often the ones who lift us up - your 'can-do' attitude and unwavering spirit serves as a constant reminder that we must always look to the positive and never give up."
Travelling down by plane, a journey McKenzie was very excited about, Amy says the award is a well-deserved recognition of the sheer bravery her son has shown in recent years.
"Even though he has been through so much for a four-year-old, he always keeps smiling, he is always cheeky, always wanting to try something new and never stopping," Amy says.
"He will do anything for anyone so I just thought he deserved some credit for it.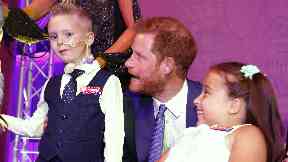 "There was a little girl he absolutely fell in love with, and he used to go and give her his teddy.
"And there was a boy, who was 14, who needed a tracheotomy but he was scared he would lose his voice if he had it put in, so they asked if McKenzie would speak to him.
"McKenzie was more than happy to speak to him. This boy had the tracheotomy put in and they became pretty close.
"I loved his attitude towards it all."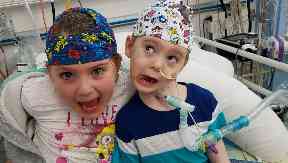 When McKenzie first began to feel unwell, it was first thought to be an ear infection, and then a chest infection. A few days later, he went downhill very quickly.
Within a two-hour period, he couldn't stand and was struggling to breathe as the Enterovirus D68 brought on the life-threatening Acute Flaccid Paralysis.
"Within a few hours our lives changed forever when my happy, healthy, beautiful boy became dangerously ill and had to fight for his life," Amy says.
"When McKenzie was lying in hospital trying to understand what was happening to him and what he was going through, that was very difficult.
"His treatment was very hard to work out what was best for him because it is such a rare virus."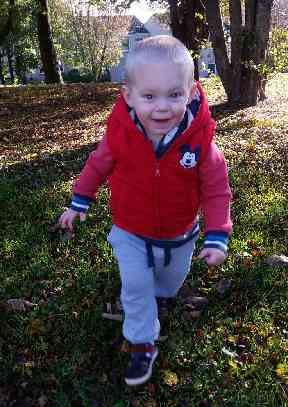 When first diagnosed, Amy was told that her son may never be able to breathe by himself, walk again or regain any movement.
Day by day, he would turn his attention to his therapies and show an incredible amount of determination to regain his mobility and independence, a process which Amy says has fascinated doctors.
He is now at the point where the strength in his legs has returned and he only needs a ventilator at night.
He does still has some residual paralysis and weakness and struggles to keep his weight up, however, Amy says he is still making progress and that they are all hopeful of further improvements over time.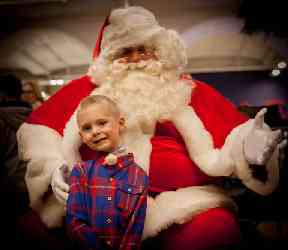 "McKenzie is doing amazing compared to what any of us thought he would," Amy says. "He doesn't let it stand in his way, he doesn't see himself as having a disability, that's the best bit about it because he can keep pushing himself.
"I always say to him 'just reach for the stars, just try whatever you want and I am not going to stop you'.
"He's my little inspiration and I am the proudest mum in the world."
Watch a full report on the STV News at 6 on September 6, or catch up on the STV Player.
Download: The STV News app is Scotland's favourite and is available for iPhone from the App store and for Android from Google Play. Download it today and continue to enjoy STV News wherever you are.