Council considers closing schools and cutting hours
Campaigners vow to fight the proposals within Clackmannanshire Council's budget engagement.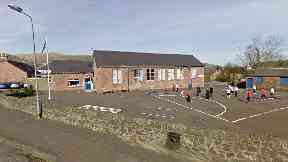 A struggling Scottish council is proposing to close two primaries and cut secondary school hours in an effort to save money.
Clackmannanshire Council will consult on the closure of Coalsnaughton and Fishcross primaries as well as a reduction of the secondary school week from 27.5 to 25 hours in its 2019/2020 council budget engagement.
Local Labour councillor Dave Clark told STV News that he would fight the proposals.
He said: "There's been a cut on services over the last few years - it's the situation we've found ourselves in.
"The cupboard is bare, that's why the schools have been set aside for closure.
"But you better believe it - Labour will fight it."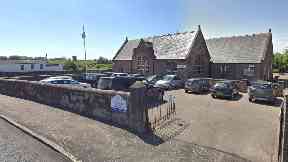 Councillor Clark has been in contact with unions and is seeking to set up a meeting with those affected by the proposals.
He said the reduction of school hours would be detrimental and would "hugely undermine our successes".
Within the budget engagement proposal, the report author highlighted that the reduction would be the equivalent of reducing the school year by one month.
The report warned that the move was contrary to the council's priority of raising attainment, jobs growth and employability, and helping children get the best start in life.
'We're not cutting grass and we're not filling potholes - now we're not educating our children'

Labour councillor Dave Clark
Councillor Clark added: "We're not cutting grass and we're not filling potholes - now we're not educating our children.
"I've got a great deal of sympathy for the poor SNP councillors at Clackmannanshire. They have a poisoned cup to drink from, from their local MSP Keith Brown."
On Tuesday, parents and carers of pupils at Coalsnaughton and Fishcross primary schools received a letter informing them of the potential closures, which would take place in August 2020.
As part of its budget engagement, the council is now seeking feedback on its proposals and will hold a number of public meetings.
'The school is the heart of our community - if they take that away we have nothing left'

Mum-of-three Dawn Haddow
Mum-of-three Dawn Haddow plans to fight the closures and branded the move as "disgusting".
Mrs Haddow, who currently has two children at Coalsnaughton Primary School, said: "On receiving the news I was absolutely shocked.
"To think the council could do this to our small village is absolutely disgusting.
"The affect of this would be detrimental to our community.
"The village is growing with all the new houses that have recently been built and also plans for more over the next few years.
"I have lived in Coalsnaughton all my life. I attended the primary school and I am proud my kids do also.
"The school is the heart of our community - if they take that away we have nothing left."
'As a small community, we plan to fight this all the way'

Mum-of-three Dawn Haddow
Mrs Haddow believes the closure will impact negatively on the children's learning and has concerns over how the youngsters will get to the next nearest school in Tillicoultry, which is almost two miles away.
She added: "As a full-time working mum I depend on my family to take and collect my children from school on days I am unable to attend.
"My sister that does this for me does not drive and she is ready to give birth to a baby in the next few weeks.
"How can I ask her to travel on foot with a pram to collect my kids as well as her own - this would be impossible.
"This would cause me a great deal of stress as I don't know if I could continue to work the job I have as I have no one else to collect my children.
"On days with wind, rain and snow, it would be cruel to make our children walk this distance to get to school.
"The impact on our kids' learning would be affected also.
"There are no positives about this at all. As a small community, we plan to fight this all the way."
Fishcross Parents Group were also "shocked and outraged" regarding the proposals.
'We are a small school almost at maximum capacity and we will do everything to keep our school open'

Fishcross Parents Group spokesperson
A spokesperson said: "Fishcross Primary has amazing teachers that go out of their way to help and support our children and families.
"Parents past and present will I'm sure share stories of support.
"Many parents have concerns that a closure will result in a move to a much larger school and overcrowded classes which results in the teachers having less time to get to know our kids and less support to all the children.
"We have many questions regarding the closure and future plans.
"We have a meeting with Anne Pearson, chief education officer, to discuss these issues prior to us holding our own community meeting.
"We are a small school almost at maximum capacity and we will do everything to keep our school open."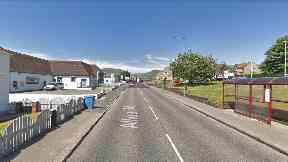 Keith Brown MSP is also concerned over the proposals.
He said: "Clearly, further information is necessary as a matter of urgency so that the many concerned parents contacting my office can fully understand what is being proposed as budget options, and I have written to the chief executive of Clackmannanshire Council seeking such further information.
"I will also be seeking assurances from the SNP administration, and the opposition Labour and Tory groups, that they intend to reject these officer proposals in order that parents can be reassured over the future of these schools."
Addressing the comment from councillor Clark, Mr Brown added: "I am disappointed at councillor Clark's highly personalised attack, which is reminiscent of the tribal politics of the past that I hoped we'd moved on from.
"As the local MSP, I have met with trade unions, government ministers and others to highlight my concerns over the continued impact of austerity on budgets at both a national and local level, and see the best budget settlement possible delivered."
Local SNP councillor Donald Balsillie stated that he will be listening to the views of his constituents, adding that through the budget conversation process he will hopefully be able to "identify areas where savings and better service options can be considered".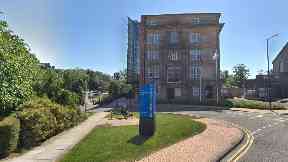 In 2018, Clackmannanshire Council - Scotland's smallest mainland local authority - was told its finances were not sustainable by a public spending watchdog.
The Accounts Commission said they were "seriously concerned" with the council's financial position as it faced making savings of £29m over three years out of an annual budget of £118m.
It was one of three of the 32 councils that were identified as at risk of running out of general fund reserves within three years, if they continued to spend at the same rate in recent years.
The council forecasted funding gaps for 2018/19 to 2020/21 of £13.1m, £7.9m and £7.7m respectively.
The commission's chairman Graham Sharp said it was "a wake-up call", with the report highlighting that strong leadership was "now essential in the wake of previous political instability".
In May 2016, Labour took control of the council after the then SNP administration stepped down.
The Labour group then resigned in February 2017 with the SNP forming a ruling administration the following month.
The SNP then formed a minority administration after 2017's Scottish local elections.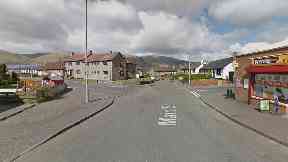 A Clackmannanshire Council spokesperson said: "No decisions have yet been taken.
"These are officer options which will be part of budget consultation, which will then inform the decision making of councillors at the budget meeting.
"The council spends about 40% of its annual budget on education so we can't exclude that service from the budget engagement process.
"If agreed, these changes would start in August 2020, and would not impact on pupils going into the senior phase who have chosen or are choosing subjects for next session.
"This would also allow time for the Education Service to consult with parents, young people and staff about how this proposal could be implemented."
The results of the consultation on the officer savings options will be put forward to councillors before they make the final decisions at a budget meeting early this year.
On behalf of the administration, councillor Graham Lindsay stated: "We would stress that this process is based on officer proposals and no decisions have been made, and none will be taken by councillors, until after the engagement exercise is complete.
"The proposals put forward by officers in respect of both Fishcross and Coalsnaughton are part of an overarching development and improvement strategy for the school estate.
"There has to be a statutory consultation before any decisions are made, based on the best educational outcomes for our children and young people across the whole of Clackmannanshire."
Councillor Lindsay, the education spokesperson, added: "We are acutely aware that some of these officer proposals, particularly in relation to schools, will be of concern to many people.
"As an administration, we will be fully committed to an engagement and listening exercise to ensure we fully understand the views of the Clackmannanshire community."
Chief executive Nikki Bridle added: "These proposals from council officers are very challenging and reflect that it is now very difficult to find savings which will not impact on individuals and communities.
"Some proposals would result in reductions in service from existing levels, or change the way in which services are delivered in order to reduce costs, many of which involve working in collaboration with a range of partners.
"I would encourage residents to read over these savings options and fill in the online survey so that this can be shared with councillors before they agree a budget.
"Your views are a very important part of the decision making process."
Download: The STV News app is Scotland's favourite and is available for iPhone from the App store and for Android from Google Play. Download it today and continue to enjoy STV News wherever you are.