Mum says daughter's cancer diagnosis could have come sooner
Kelly Clarkson feels that two-year-old Megan's cancer wasn't diagnosed quickly enough.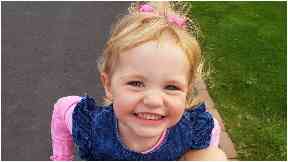 The mother of a young girl who died from lung cancer has spoken out about the length of time it took for her to be diagnosed.
Megan Clarkson was only two-years-old when she died in January and her mum Kelly feels the diagnosis could have came earlier had it been spotted when she was first taken to see the GP at ten-months-old.
Kelly doesn't blame the GP or anyone else who was involved in Megan's care, but she's speaking out, because she feels there needs to be more support for parents.
Describing her daughter as the "girliest girl" she had ever met, Kelly said: "She just stole your heart."
Ms Clarkson, from Kirkcaldy, continued: "Everyone says early detection of cancer is key and it's so true, you can't get rid of cancer all you can do is treat it as early as possible and that window was missed with Megan.
"When Megan was diagnosed I was exhausted from having to fight to get her seen and that is just really not acceptable.
"Her cough got worse and her breathlessness increased and we were given things to try and obviously you are not going to immediately think cancer.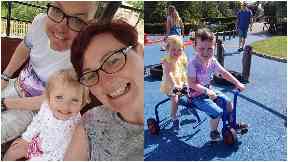 "Then when I was going back and telling them she was getting worse I felt like I was putting them out."
The two-year-old was finally diagnosed as having cancer on December 12, but sadly died just 21 days later.
Now Kelly believed that GPs should listen to mothers' instincts as she vows to remember her daughter by doing good in her name.
She said: "What helps a GP understand that a mother's instinct is her strong thing and we don't want our children to be not-well, I didn't want to look at Megan and feel uneasy about her health, but I did. So listen to us.
"When you lose a child as young as Megan, I feel that the world has to know she existed.
"I just feel I need to continue that for her. This is definitely not how I wanted it to be, but it is how it is.
"The only way I can continue Megan's name is to do good in her name.
NHS Fife has expressed its condolences to the family, extending an offer to meet with Kelly to discuss the concerns she's raised.
The health board's Medical Director, Dr Frances Elliot said: "The death of any child is a tragedy and our thoughts and condolences are with the family at this very difficult time.
"NHS Fife has not received any direct communication from the family, however we would extend an offer to meet with the family to discuss the concerns they have raised."