World's End serial killer Angus Sinclair dies in prison
The 73-year-old killer died in Glenochil prison in Clackmannanshire on Monday.
Angus Sinclair, who was branded 'Scotland's most dangerous serial killer', has died in prison.
The 73-year-old was found dead in Glenochil prison in Clackmannanshire on Monday morning.
Sinclair raped and murdered teenagers Christine Eadie and Helen Scott in 1977 after meeting them at the World's End pub in Edinburgh.
He was convicted of four killings and is suspected to be responsible for several more unsolved cases.
It is believed that he died of natural causes.
A statement from the Scottish Prison Service said: "Angus Robertson Sinclair, 73, a prisoner at HMP Glenochil has died. He was convicted at Edinburgh High Court on August 31, 1982.
"Police Scotland have been advised and the matter reported to the Procurator Fiscal. A Fatal Accident Inquiry will be held in due course."
Teenage killer
Sinclair claimed his first victim when he was just 16, luring seven-year-old Catherine Reehill into his house in Glasgow before sexually abusing and strangling her.
He then threw her body down the stairs and said her death had been an accident. He pleaded guilty to culpable homicide for the 1961 killing and was sent to prison for ten years.
The judge in this case said Sinclair was "callous, cunning and wicked" and no young girl would be safe with him around.
In 1968, Sinclair was freed and put under supervision for three years. He moved to Edinburgh where he met his wife Sarah and they married in 1970 before the family moved back to Glasgow.
While he seemed to settle down into family life, in reality Sinclair started a killing spree in 1977, targeting young women.
In 1982, a series of sex attacks were carried out on young girls in the Govan area of Glasgow.
They would be asked to deliver a message to a tenement before their attacker followed them into the close and sexually assaulted them.
One child who managed to escape identified Sinclair as the man who tried to attack her.
He was brought in for questioning by Detective Inspector Joe Jackson, who has now retired.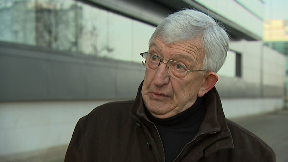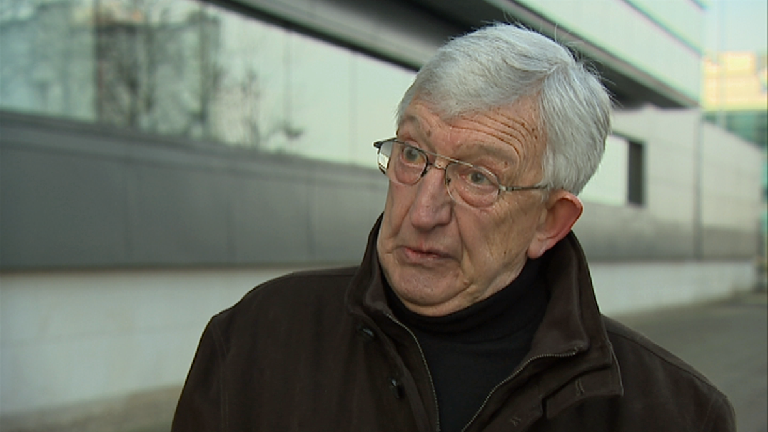 The police officer was convinced Sinclair had carried out more crimes but could not prove it.
Mr Jackson, who only managed to get Sinclair to admit to his crimes with the help of his wife, Sarah, believes catching Sinclair in 1982 prevented him from carrying out more crimes.
Sinclair was jailed for life in 1982 for the attacks on 11 victims aged between three and 14. The judge recommended he should never be released.
Although he was in prison for life, it was not until DNA testing developed that Sinclair's murders caught up with him.
He was about to apply for parole when police reopened the case of Mary Gallacher and got a DNA match with Sinclair.
The 17-year-old had been sexually assaulted and had her throat cut before her body was dumped on waste ground near a train station in Springburn, Glasgow in 1978.
In 2001, Sinclair was given his second life sentence for her murder.
World's End murders
It was in 2004 when DNA linked him to the World's End murders of Helen Scott and Christine Eadie's for the first time.
The serial killer and his brother-in-law Gordon Hamilton attacked the girls after they left the pub on Edinburgh's Royal Mile.
The girls were raped in Sinclair's caravanette before being taken to East Lothian where they were tortured, strangled to death and their bodies dumped.
At his trial at the High Court in Livingston a jury found Sinclair guilty of raping and murdering the two girls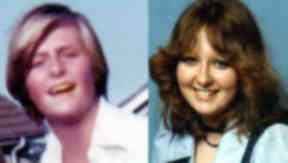 The Lord Advocate, Frank Mulholland, said the girls were most likely attacked at a car park at Longniddry Bents.
Mr Mulholland said: "Although we can never prove it, I suspect what happened to the girls happened within Sinclair's vehicle within this car park. I have no doubt they were attacked within the vehicle at this particular spot.
"It certainly fits in with timing that this happened over a number of hours unfortunately which just increases the horror of it I think.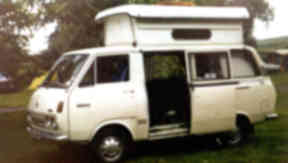 "There's evidence Helen Scott was alive when entering the field. She must have seen her friend being murdered and known that she was walking to her death."
Sinclair was sentenced to life in prison in 2014 and ordered to serve a minimum of 37 years, the longest sentence ever handed down in Scotland.
Hamilton drank himself to death in 1996.
Retired detective Tom Wood, who investigated Sinclair, said: "He was an incredibly dangerous man - probably the most dangerous man to walk the streets of our country in our lifetime - and that's saying something.
"We suspect he killed eight or nine woman and raped and assaulted another dozen children - that we know of."
How STV News reported his conviction in 2014
Download: The STV News app is Scotland's favourite and is available for iPhone from the App store and for Android from Google Play. Download it today and continue to enjoy STV News wherever you are.