Tynecastle Stadium - 125 years old and still going strong
Ken Fruish blogs after this weekend match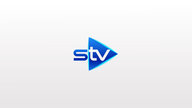 Tynecastle Stadium is 125 years old or as it's known affectionately 'Tynie'. What history, what tradition, what memories some good, some bad.
Everybody has their own favourite moments. Who can forget the great European nights, Glynn Snowdins winner against Slavia Prague, Ian Fergusons wonder strike against Bayern Munich.
In the league Mark De Vries' four goals against Hibs, any goal scored by Robbo against Hibs and the late Brian Whitaker putting the ball in the pie hut in the old school end!
The terracing may have gone and replaced by three new stands but the atmosphere is still electric. Take a poll of supporters' favourite ground in Scotland and there is have no doubt Tynie would be top.
Going through the turnstile and for me it's always number 60 and up the stairs into the Wheatfield Stand I still get the same buzz I got the first time I went to Tynie. Over the years people come and go but Tynecastle Stadium is ever present.
Not that it's not had its problems - none more so than being put up for sale during the Robinson era. Fortunately it was saved. Murrayfield or a state of the art stadium on the edge of town just would not be the same, regardless of how good it was.
How fitting then yesterday that the weather should be perfect . An excellent crowd of almost 14,000 thousand fans and Scott Wilson cranking the atmosphere - "This is Tynecastle let's make some noise!" Hearts led out by four mascots and the new captain Andy Webster in the absence of the suspended Zaliukas. After Webstergate if you had told me that Andy Webster would return to Hearts and be captain I would have thought you needed drug tested.
Unfortunately the first half did not live up to the occasion and at times it appeared to me that it was almost a friendly. Half time certainly lived up to the occasion it was great to see ex-players, especially Alex Young, the Golden Vision (he was transferred to Everton in 1960 and was voted as their greatest player of all time), Jimmy Murray, scorer of Scotland's first ever goal at the World cup finals, and three members of the 1998-cup-winning team Stephano Salvatori, Gilles Rousset and, of course, the scorer of the winning goal that day Stephane Adam. What a pity that some of them are not playing today.
Everybody has their favourite players. Mine are Craig Levien and John Robertson. Sadly the second half did not get any better and a nil-nil draw was not fitting of the occasion. But I am sure that in the coming years there will be many wonderful times. With Dundee United winning the race for Europe is definitely on.
Happy birthday and here's to the next 125 years at Tyncastle.