Edinburgh racer's Mini help
Tynecastle Garage to make sure cars are roaring to go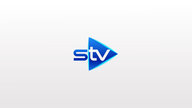 Edinburgh's multiple British Mini champ, Oly Mortimer, will return to Knockhill this weekend.
The champion is taking the time to pass his knowledge and expertise onto two young drivers in the Celtic Speed Scottish Mini Cooper Championship.
Mortimer, currently contesting the Porsche GT3 Cup Challenge, will coach Aberdeen youngsters Steven Kerr and Daniel Dreelan at the Fife circuit on Saturday ahead of Sunday's Mini double-header at the Scottish Motor Racing Club meeting.
"Both Steven and Daniel are rapidly gaining experience in racing Minis," 27-year-old Mortimer explained, "and I'm just happy to give them some help and guidance which hopefully will make them go even quicker."
Both the Celtic Speed Mini Coopers will be prepared this weekend by the capital's Tynecastle Garage under the watchful eye of David Kerr, the same combination which looks after Mortimer's Tynecastle Racing Team Porsche.
Mortimer is currently second in the Porsche GT3 Cup Challenge. The Scot won the opening two rounds at Brands Hatch and finished second in the latest round at Croft, despite failing to finish the opening race at the Darlington track when his Porsche suffered a radiator problem.