Family 'devastated' by death of Elizabeth McVey
Police confirmed on Thursday that a body found on an East Lothian beach was the missing mother-of-two.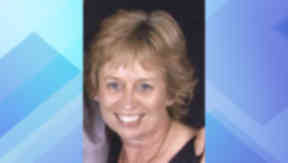 The family of Elizabeth McVey say they have been "absolutely devastated" by her death.
The mum-of-two sparked a massive police search when she disappeared from her home in Musselburgh's Eskview Road twelve days ago. However, on Thursday, police confirmed that a body found washed up on an East Lothian beach was Libby.
The 50-year-old left her home in the early hours of Monday 22 March and her family said they were deeply concerned for her safety. Search helicopters were called in and mounted police and specialist search teams began combing the area, extending their search to local coastal paths in the hunt for the keen-walker.
On Tuesday, Libby's husband Michael and daughter Lynsey issued a heartfelt appeal for her to come home, saying their life's had been turned upside down by her disappearance.
However, on Wednesday, a walker in North Berwick found a body washed up on the shore near the Renaissance Golf Club. And on Friday, police confirmed they had identified Libby.
In a statement released by police that afternoon, the McVey family said:  "Over the past ten days we have been living in the hope that Libby would be coming home to us, and we are absolutely devastated that we will never see her again.
"Since she went missing we have had tremendous support from the local community, whose messages of encouragement have kept us going during what has been an extremely difficult time.  We would like to thank everyone for their kindness and support.
"Although she is no longer with us, we are left with fantastic memories of Libby, whose fun-loving nature and zest for life was an inspiration to all of us.
"She was a loving wife and mother, and a great friend to all who knew her.  She will be sadly missed."
Police are now carrying out further forensic tests to establish what caused Libby's death, but they say there do not appear to be any suspicious circumstances.
A police spokesman said: "Our thoughts go out to Elizabeth's family at this difficult time.  The family have requested that their privacy is respected, so that they can grieve for Elizabeth in peace.
"We are still currently investigating the circumstances surrounding Elizabeth's death, and anyone with information that can assist our enquiries should contact police immediately."
*
Anyone with any information can contact Lothian and Borders Police on 0131 311 3131, or Crimestoppers on 0800 555 111.*
**BACKGROUND
**