Edinburgh Evening Round-up: Holyrood 2011
An Edinburgh round-up on the eve of the election.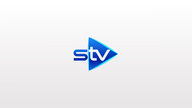 With just hours until the polls open, local news sites have caught election fever.
Should you not know your AV from your FPTP voting systems, The Edinburgh Reporter has written a guide to voting, which includes an impartial animation that explains the difference.
Meanwhile, local Labour MP Ian Murray is pleased by the latest news from the Johnston Press. Whilst The Scotsman may be encouraging people to vote SNP, the Evening News backs a Labour first vote and a Margo MacDonald 2nd vote because "Alex Salmond's government has not been kind to Edinburgh."
Greens candidate Alison Johnstone spent the morning campaigning at Edinburgh University and the afternoon on Princes Street with the man whom she hopes to succeed at Holyrood, Robin Harper.
The Greens are not the only party campaigning for your second vote tomorrow. Annabel Goldie, together with other Scottish Tories, posed with a giant peach ballot slip on top of Calton Hill. Iain Gibson shared the photo on Twitter.. Meanwhile, independent candidate "Lothians Ken," has also been campaigning in central Edinburgh.
Today, the LibDem candidate Alex Cole-Hamilton has accused Labour of "grubby" tactics, whilst he himself is accused of making sexist comments in The Journal.
Mr Cole-Hamilton is standing in one of the two Edinburgh seats identified by the STV election team as key seats to keep an eye on in election night, as he's challenging Labour's Sarah Boyack in a constituency where the boundaries have almost entirely been redrawn. Today, she was campaigning with party leader Iain Gray in the Grassmarket. The other key marginal is the Edinburgh East constituency where Ewan Aitken is hoping to regain the seat for Labour.
Nationally, the last "poll of polls" by Weber Shandwick has been released. It predicts that the SNP will be the largest party in the next parliament whilst the Liberal Democrats could be forced into fifth place by the Greens. Margo MacDonald is also predicted to retain her seat. The poll also predicts that the numbers could lead to an independence referendum in the next parliament.
Alex Salmond was also in town today campaigning for the SNP. Tory councillor Cameron Rose has blogged about rumours that the SNP have booked their victory party at Prestonfield House.
To find out who your local candidates are, and stay up to date with information from the local count as it happens, you should check out this rather clever map that the City of Edinburgh Council have made.
The STV Election team will of course be covering the election as it happens.
Image credit: Baaker 2009