Young Scottish fashion designer supports Autism Initiative
The 'one to watch in fashion in 2011' is to showcase her new collection.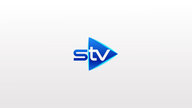 A Scottish designer tipped for success in 2011 will auction off a one-of-a-kind evening gown to help raise funds to support artists with autism.
Named by the Scotland on Sunday as 'the one to watch in fashion in 2011', Catriona Garforth creates handmade garments that are designed to suit various feminine shapes and sizes.
She will be at the Gallery on the Corner in Edinburgh's New Town to unveil her new spring/summer collection on Saturday, June 4.
The highlight of her visit may be considered to be the silent auction of a one-off bespoke evening gown. Although, if retailed the dress would have been priced in the region of £800 it is hoped that this exclusive piece by this rising star of the fashion world will reach a higher figure - a percentage of all profits from the day will go towards maintaining the work that the Gallery on the Corner does for Autism Initiative UK.
Miss Garforth said: "All the artwork is on a par with people who do not have the same difficulties and it helps them to find a platform for their work when they may have difficulty otherwise.
"I admire the work that is done there, I want to support that but I also want to draw people's attention to their work."
People curious to find out more about Miss Garforth's work will have the chance to quiz her, or even place a commissioned order for her growing client base.
She said: "The way I describe what I do it to say that I make wearable clothes for the woman. For the normal, hard-working woman who wants to treat herself to something a bit special."
Miss Garforth launched her business a year and a half ago and although it is based in Edinburgh she now lives in Turkey where she works with local materials and would love to expand her fashion label to be able to employ tailors in Turkey.
She said: "Everybody who runs their own business has ambition and yes I would like to see mine grow, in the long run I could look to employ some of the wonderful tailors in Turkey who would help me cope with larger orders while also maintaining that handmade touch."
The gallery which is on the corner of Northumberland Street and Dundas Street displays artwork produced by artists who have a disability, mental health problem or those from a disadvantaged background and provides a platform to exhibit and sell artwork in a high profile location.
It is the first social firm developed by Autism Ventures Scotland (AVS). Part of Autism Initiatives UK, AVS has been established to create employment opportunities and experiences for people with Autism Spectrum Condition (ASC) in Scotland.
The traineeships include on the job and vocational training, resulting in a recognised qualification.
The event will be a relaxed drop-in event from 12pm - 6pm on Saturday, June 4.