Daughter of missing woman 'worried sick' on fifth day with no news
Heather McKay has not been seen since she left a friend's home on Friday.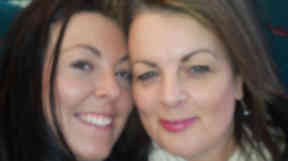 The daughter of a woman who went missing from her friend's home is "worried sick".
Heather McKay was at the home in Dechmont, Broxburn, when her friend left for work at 7.30am on Friday.
When another friend called at the property at 8.30am, the 51-year-old was no longer there. Her family and friends have not seen or heard from her since.
Since then police have been carrying out door-to-door enquiries and searching CCTV in the area.
Ms McKay's daughter, Andrea Waddell, has set up a Facebook page in the hope it will help her find her mother.
Ms Waddell said: "Mum's disappearance is so out of character and none of us can understand what has happened to her.
"We are such a close family and my mum has a wide circle of friends. She is a keen walker and enjoys going for lunch with her friends and family. We're all worried sick and are desperate for any news that can help put our minds at rest."
Ms McKay is 5ft 7in tall, of medium build with hazel/green eyes and brown hair. She has a Scottish accent and a small burn mark on one forearm. She also has a small tattoo on her right shoulder.
When she was last seen, she was wearing a light-blue Berghaus rain jacket, jeans and a pair of brown walking boots.
Inspector Stephen Innes said: "Heather has not been seen since early on Friday morning, and we are growing more and more concerned for her well-being with every hour that passes.
"Our extensive enquiries have so far not revealed anything that might identify her whereabouts, and her disappearance is highly out of character.
"We are grateful for the help that the local community have provided in helping us raise awareness, and I would encourage anyone who thinks they might have seen Ms McKay to get in touch with us immediately."
Anyone with any information is asked to contact Lothian and Borders Police on 0131 311 3131.