The soldier who went to war and fell in love behind enemy lines
Willie Haswell was called up to fight but he never expected to find love in a war zone.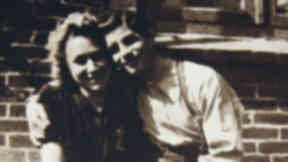 It's a picture of two lovers smiling in the sunshine, the man with his arm wrapped proudly around his girlfriend's shoulders, the woman smiling shyly but happily in his embrace.
It could be a photograph of any young couple, anywhere, but this image is of a young German girl, wrapped in the arms of a Scottish soldier, right during the midst of the Second World War.
"That's my beautiful wife Babs," says Willie Haswell, 92, smiling at the picture. "We'd snuggled up a bit closer for that picture.
"I'm not sure how old we were but it was towards the end of the war in Germany. V-Day had already been announced and the German army were retreating but it was still very dangerous."
Conscripted into the Royal Air Force at the age of 19, Willie had been sent over to Germany with the allied forces – a massive change for the young man who until the war was announced had never spent the night away from his home and his family.
"I was born in the Canongate in Edinburgh," explains Willie. "I lived in a small house there with my mother and sister and it I was a wee bit naughty I have to say."
Willie winks conspiratorially. "My chums and I used to nick the tatties off the grocer and heat them up over hot coals. He knew we were doing it when his back was turned but he only laughed us off I think.
"I ran around doing loads of errands as a lad, from carrying messages to working in the butchers. I worked from a very young age up until the war broke out.
"The first night away from home I don't mind telling you I cried. We'd been sent out and it was all so new to me and I had no idea what was going to happen."
Willie points out more of the pictures he has brought with him, images of young men in uniform, a cousin, and others that he himself took of his comrades during the war.
"None of them came home," he says quietly, looking at a photograph of three young men in uniform, "no one I went out with came home".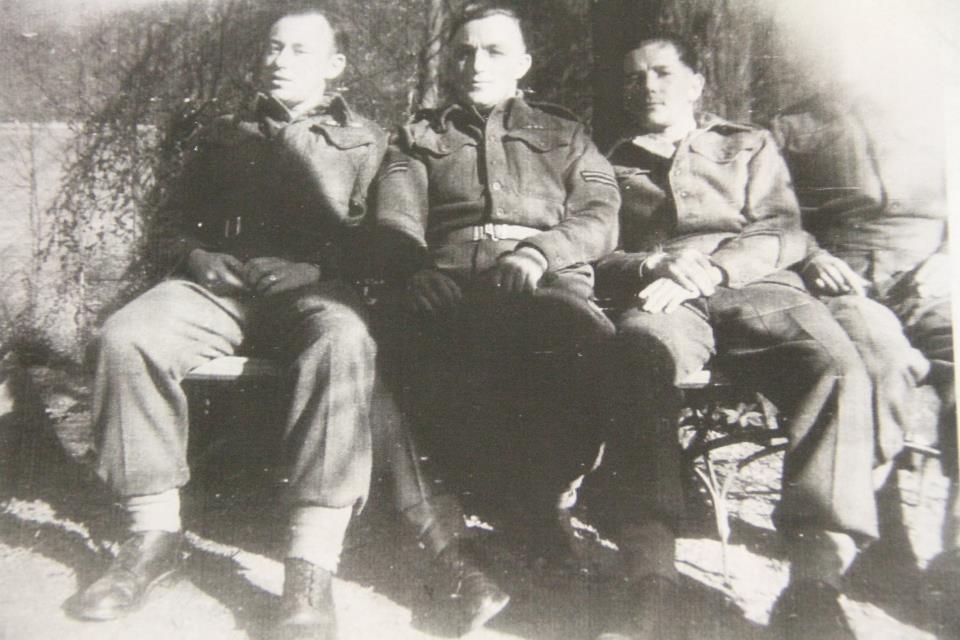 "It's not something I really like to talk about," says Willie quietly, as his eyes meet those of the young soldiers.
Beside it another photo of Willie and Babs stands out, as the two of them smile out from on board a ferry. Willie's face lights up immediately.
"I'll tell you about my Babs," he chuckles. "I'd been staying near a hotel just outside Germany and didn't speak a word of German. I saw Babs and she was the first woman I'd ever met in the country.
"I saw her and just knew immediately that she was the one for me. I'm not sure what she thought of me though. I was supposed to be the enemy.
"Later that day though she overheard German men in the hotel plotting to kill me. They were fanatics, Nazis and it was common at the time for incidents like that to happen.
"Even as the German army retreated, many would plant bombs and kill as many as they could as they left."But Babs came to me and warned me. She told me what they had planned. She saved my life."
Willie chuckles remembering: "I brought her back to Edinburgh with me. It wasn't allowed but I married her anyway when she agreed to have me. Our neighbours were lovely to her; we never had any bother at all in the city, no animosity.
"I'm 92 now and she's 96 and we still have a great laugh together. She's a wonderful lady."
Willie adjusts his jacket, smiling as he thinks if his wife Babs, back at their home in Leith.
"She's not able to get out of the house now really, so I don't leave her often. She can't be left alone but our son lives with us and helps out. She gives me bread everyday to take to the birds – I used to feed the squirrels and had names for them but the neighbours thought them a nuisance so now I just feed the birds."
On Willie's jacket his war medals hang brightly, all for his service during the war, next to his pin with the golden wings of the Royal Air Force.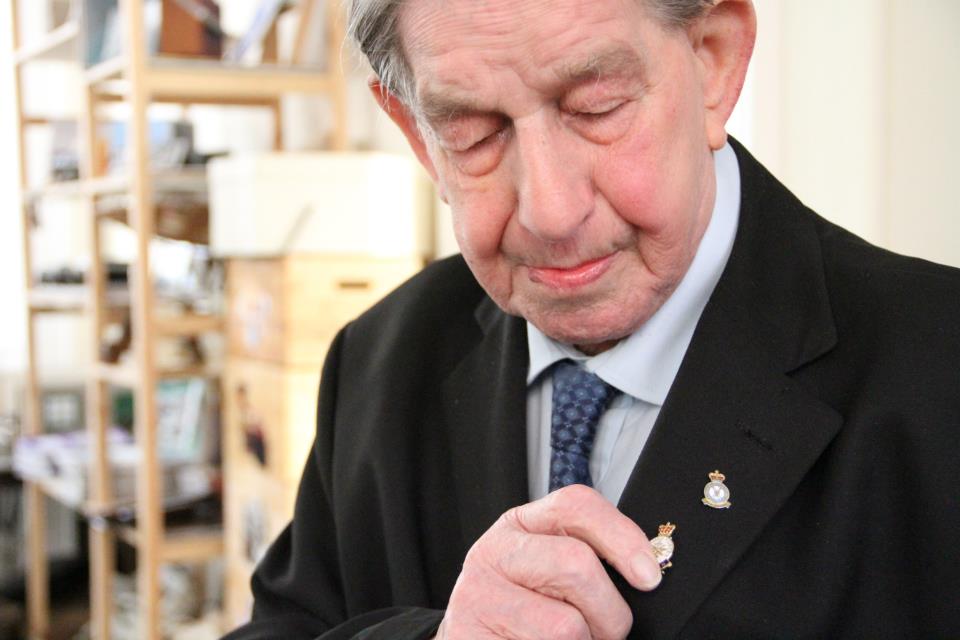 "These are quite rare now," says Willie, holding the badge as it catches the light.
"The soldiers used to give them to their sweethearts before they left. I gave mine to my mother. She survived the bombing in Edinburgh, even when the Germans dropped bombs on the Canongate. Her neighbours houses were destroyed and she had to be rescued, but she survived.
"The war was hard, but through it I met my Babs. Every Remembrance Day I think of that as well as of those who are no longer here and not as lucky as I."
The story of Willie and Babs was kindly brought to our attention by the Living Memories Association located in Leith, Edinburgh. Their reminiscence centre is staffed by volunteers who are working to gather the memories of our local residents. If you have a story you would like to share with them or know of someone who does you can contact them directly on 0131 553 4580 or visit them at 5 Quayside Street, Edinburgh EH6 6EJ.