Luxury chocolatier to open new city centre shop
A toast to sweet success will be held on July 16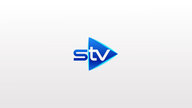 Confectionary specialists Coco Chocolate have announced the opening of Coco on Broughton, a new artisan boutique in Edinburgh.
Nestled in 71 Broughton Street, the shop's city centre location promises to be a haven for the capital's chocoholics.
The boutique will be toasting to sweet success on July 16 with a cocktail and chocolate reception and an after party at Hawke and Hunter.
Coco on Broughton will be chock-full of Coco's award-winning chocolate bars, boxes and drinking chocolate, all hand-crafted in Edinburgh by artisan chocolatiers.
The shop itself is a destination for discerning connoisseurs, with bespoke and reclaimed fittings including vintage 1930s counter and hand-made chandelier, plus stunning artwork by Edinburgh College of Art graduate Lindsay Grime.
Building on seven years of trading in Bruntsfield, Coco is expanding the business to reach customers in the city centre.
Coco specialises in fine organic chocolate, producing their confectionary in their Edinburgh kitchens. The shop is a member of The Scottish Organic Producers Association (SOPA), adhering to strict guidelines for organic chocolate production.
The chocolate is hand tempered on marble slabs and mixed with different fruits, spices and peppers.
Their popular Connoisseur Evenings will be held in the Broughton Street shop on Friday evenings. The tasting events offer the chance to try rare single-origin sweets.
There will also be seating available in the store to sip hot chocolates.