That was the year that was: Edinburgh 2012 interactive highlights
It started with a bang and then the city just kept on celebrating. View our interactive highlights of Edinburgh 2012.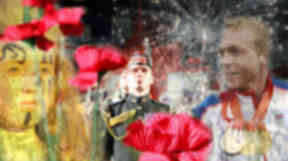 It started with a bang and then the city pretty much just kept on celebrating.
The smoke from the last Hogmanay fireworks hardly had time to clear from our cold winter skies before Edinburgh launched into what would go on to feel like a year long celebration.
In the last 12 months we've broken world records, rediscovered that fine old tradition of the 'street party' and brought home our sporting champions in true Olympic style.
We've welcomed the stars of Hollywood to our cobbled pathways and put on more food, film and book festivals than we can feasibly count.
And now, as we get set to mark both an end and a new beginning on the streets of Auld Reekie, we can take a proper look back at the top local highlights from the city this year.