Council bids for £2m to restore Fife's historic 'secret garden'
Valleyfield Wood was the only Scottish commission by landscaping pioneer Sir Humphry Repton.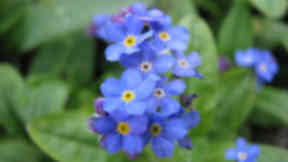 Fife Council is trying to raise £2m to save a garden descibed as one of Scotland's greatest horticultural hidden gems.
Valleyfield Wood, near Culross, was designed by Sir Humphry Repton in 1801 for the merchant, philanthropist and bon viveur Sir Robert Preston.
It was the only Scottish commission for Sir Humphry, who is credited as the father of landscape gardening.
Valleyfield House was demolished 70 years ago and the council says it wants to ensure that the elaborate garden, filled with exotic species such as pineapple trees, avoids a similar fate.
Fife Council planner Theresa Hughes told STV News: "It's very, very vulnerable. The ivy growing over the walls, the trees encroaching onto the stonework - all that's eating away and covering it as well, so you couldn't really see."
Council archaeologist Douglas Speirs added that the garden was unique in Scotland.
He said: "It's more than just the connection of the name of Repton that makes it significant - it's the degree to which largely this garden is complete."
The council has applied to the Heritage Lottery Fund for the £2m it needs to restore Valleyfield Wood to its former glory.