Dunfermline Athletic's Ryan Thomson guilty of assaulting cab driver
The 21-year-old admitted the charge moments before YouTube footage was to be played in court.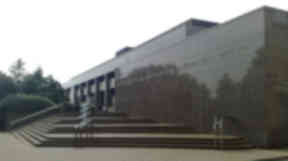 Dunfermline Athletic footballer Ryan Thomson has admitted assaulting a taxi driver during a night out.
The 21-year-old pled guilty to the charge just moments before footage of the incident was due to be shown during his trial at Glasgow Sheriff Court.
Thomson and his girlfriend, 21-year-old Nicola Young, were both on trial for assaulting John Reilly on the city's Paisley Road West on August 12 last year.
The court heard Mr Reilly asked six people, including Thomson and Miss Young, to get out of his people carrier after the couple started quarrelling.
Mr Reilly said he picked up a group of three women and one man from a pub on Paisley Road West shortly after 9pm.
After five or ten minutes they were joined by the player and his girlfriend, who sat separately from the others.
Mr Reilly said: "We only got 100 yards and it all kicked off in the motor."
He said Miss Young bit Thomson and started punching him.
He said: "Mr Thomson put his hand over, that's when the wee lassie bit him. He called her something, I don't know what, she got up and reversed herself on the seat and started punching him."
Mr Reilly told the court he drove off at traffic lights but pulled in when he got the chance because he wanted them out. Thomson then started kicking the car.
Mr Reilly said: "I went round the other side to stop him doing any more damage to my car.
"He kind of moved away and the two of us got in to a wee bit of a ruckus. The two of us ended up in a wee bit of a grappling match."
Mr Reilly said Thomson was "full of drink", "shouting and bawling" and punched his car as he drove away.
Solicitor advocate Liam O'Donnell, defending Thomson, objected to YouTube footage of the incident being played because it came from an unknown source.
But after Sheriff Margaret Liddell ruled that the video should be played, Thomson pled guilty to amended charges.
He admitted attempting to punch Mr Reilly and engaging in a fight with him, as well as wilfully or recklessly damaging his car by repeatedly punching it.
His not guilty plea to acting in a threatening or abusive manner towards Mr Reilly was also accepted.
Miss Young, of Cardonald, Glasgow, was cleared after the court accepted not guilty pleas to charges of conducting herself in a threatening or abusive manner towards Mr Reilly and repeatedly punching and kicking him on the head and body.
Thomson was ordered to pay a £200 fine on the assault charge and a £300 compensation order for damaging Mr Reilly's car.
Mr O'Donnell said Thomson could be liable for a fine from his club as a result of the incident.
He added: "It is fair to say he is very embarrassed by his behaviour and his club is very unhappy with his behaviour."