Scots girlfriend of canal killer John Sweeney sought by police
John Sweeney has been found guilty of killing two girlfriends before dumping their body in canals.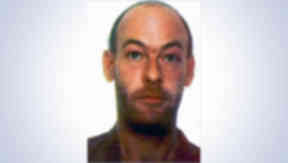 A Scottish woman who was the girlfriend of an axe killer who murdered two women is being sought by police.
John Sweeney has already been found guilty of murdering two girlfriends before dumping their bodies in canals.
He murdered American model Melissa Halstead in Holland in 1990. Her dismembered body was found floating on a canal in Rotterdam but was not identified until 2008.
On his return to the UK in 1994, he tried to murder nurse Delia Balmer and was still on the run when he attacked prostitute Paula Fields. Ms Fields' remains were found in Regent's Canal in London in 2001.
He was convicted of the two murders in April 2011 but police believe he could be responsible for the death of five other people.
The Metropolitan Police are now searching for a woman they believe knew Sweeney.
The Scottish woman, who is thought to have been called Fiona, dated the murderer in the mid 1980s. It is thought she was from Burntisland, Fife, and her family had links with the prison service.
DCI Howard Groves said: "Sweeney is believed to have gone out with this woman, who was possibly called Fiona and shared a house with her and others in Hornsey Park Road, North London in 1985.
"She may have originally been from the Fife area in Scotland, possibly Burntisland and her father or other family member had links to the Prison Service in Scotland. It is also believed that whilst in London, she was with another woman who may also have been Scottish."
Anyone who thinks they know Fiona is asked to contact the incident room at Barnes Green police station on 0208 247 7821 or through Crimestoppers on 0800 555 111.