Thatcher remembered: The Scottish NUM President Nicky Wilson
The National Union of Mineworkers were defeated by the Tory government under Margaret Thatcher. They say they will never forget, nor forgive, even on the day of her funeral.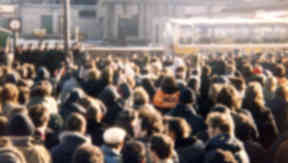 The legacy of Margaret Thatcher in Scotland is inextricably linked with the decline of the country's coal mines.
While miners were suffering before the Iron Lady even entered the front door of Number 10 Downing Street, the UK's first female Prime Minister will go down in history as the politician who broke the back of an industry which was at the very core of British life for over a century.
Nearly 30 years after the 1984 Miners' Strike, many people in communities across Scotland - from the Lothians and Fife to Lanarkshire and Ayrshire - still blame the Conservative leader for causing the social problems in their areas after taking away their livelihoods.
In 1984, there were an estimated 250,000 people who earned their living from the black gold in the UK. Now, there are 5000.
Nicky Wilson, from Parkhead in Glasgow, is the current President of the National Union of Mineworkers (NUM). The 62-year-old has been deeply involved in the industry since 1967.
On this, the day of Baroness Thatcher is laid to rest, he remains deeply saddened at what he says she did to his industry.
"We hardly have any coal industry left but we still produce 40% of the electricity in this country from coal fire generation," he states. "We import 60% of the coal. Britain is built on coal. There is plenty of it under the towns, but the industry closed down."
In 1984, miners across Scotland joined those in Wales and England to go on strike over conditions. But the government dug its heels in, as did the NUM's leader Arthur Scargill.
What followed was a year of bitterness, pain, tension and violence. The Battle of Orgreave saw 5000 picketing miners clash with armed police in South Yorkshire in June.
Then, on November 30, 1984, taxi driver David Wilkie was killed as he drove a miner to work in South Wales. Two striking miners hurled a block of concrete from a bridge onto his car. The 21-year-olds were later jailed.
By March 1985, a year after downing tools, the miners returned to work defeated. The mines continued to close. In Scotland, it was a bitter pill to swallow.
At the time of the strike, Mr Wilson organised pickets and soup kitchens for miners in the Greater Glasgow area from his base at the Cardowan Colliery in Stepps.
He said: "I was married with two children at the time. My wife didn't work, so it was very difficult. It was very hard financially but there was a determination.
"People should remember that when the miners strike came in 1984 we had already seen six pits close in Scotland since 1981. We knew what was coming. We knew we were going to lose our industry and our communities would be destroyed.
"Pro rata, there were more miners sacked in Scotland than any other area of the UK during the strike. Any miner who was arrested at Bilston Glen on the picket line was sacked from his job."
Mr Wilson said 1400 miners were arrested during the strike in Scotland. He was one of them.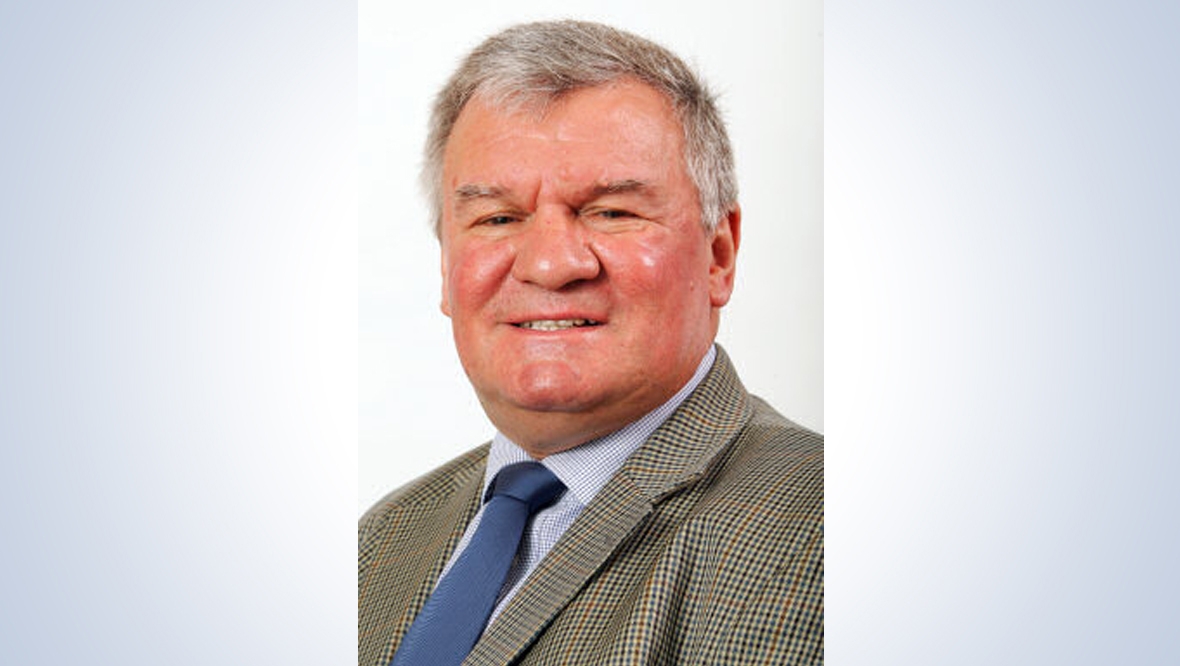 National Union of Mineworkers President Nicky Wilson. Copyright - Coalfields Regeneration Trust
The NUM leader was in charge of a picket one day at Ravenscraig in 1984 and he contends some people who were not miners started to throw bottles at trucks.
As he tried to calm the situation down, he says, police arrested him and he spent a night in the cells. A few months later, he appeared in court and was found not guilty of a breach of the peace.
By the end of the strike, Mr Wilson estimates Scotland's miners had dwindled from around 20,000 to 15,000. Nowadays, there are no deep mines left in Scotland.
"The communities have never recovered," Mr Wilson added. "There was a closing of the gap until the recession happened in 2008 but that gap is now widening.
"The sad fact of life is sometimes a village or a community was built simply because a coal mine was there. When the coal mine closed, there was nothing else there.
"There's no doubt about it, the coal industry needed modernising but there were markets for the coal. We were simply closed to get rid of the miners and the miners union especially.
"We may have lost the strike but I don't think we had an option but to try and fight for the dignity that we wanted, and the right to work and produce things that we had done for years for the good of this country.
"What annoys me is people saying how great a leader she (Margaret Thatcher) was. That is an opinion. It is certainly not many people's opinions."
One miner who was arrested on the picket then sacked during the '84 strike was Gordon Noble. The 59-year-old, who now lives in Peebles, worked for 15 years at Bilston Glen until he was fired.
"We went on strike to save the pits," said the council labourer. "I met somebody, another miner, in the street in Loanhead. I called him a 'scab'.
"I was arrested on the picket line the next morning and taken down to the police station and charged with breach of the peace. When I got home, there was a letter there that had been handed in by the coal board. I was dismissed."
Mr Noble was fined £200 when he appeared in court a few months later. While saying he would do it all again, he did meet the same miner later and bought him a drink.
He added: "I got a job as assistant bar steward in the ex-serviceman's club in Loanhead. He was a member and he wanted a committee meeting as he didn't want me to get the job.
"I thought it was going on and on, and I felt on edge every time I was out and saw him in the pub. I went up to him one day and said 'here is a drink, let's forget about it'. Eventually, he accepted. We didn't become best of friends, but there was no animosity."
Mr Noble is one former miner who has decided to mark Baroness Thatcher's funeral on Wednesday with a celebration. He plans to spend the day in Loanhead Miners' Club with other men whose lives where changed by 'Maggie'.
Asked what he would say to those who think celebrating the death of the former Prime Minister is crass, he said: "Just rewind the clock back and go through what we went through with her. I think they would maybe understand it.
"If the hypocrites in St Paul's are entitled to celebrate her life, I think we are entitled to celebrate her death.
"I think it will be a toast to the Iron Lady. May she rust in hell."
STV Local reporting team: Neil Drysdale, Graham Fraser, Kayleigh McLeod, Douglas Barrie, Jonathan Rennie, Kris Gilmartin, Laura McLean, Greig Gallagher & Ian Hendry.