David Bedell-Sivright: British Lion, champion boxer and war surgeon
British and Irish Lions may take inspiration from one of the most colourful stars in rugby history.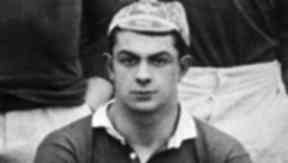 The squad for the British and Irish Lions tour of Australia has been announced amid much fanfare and interest from across the globe.
Scottish stars Stuart Hogg, Richie Gray and Sean Maitland have all won a place on the plane, while Wales back Sam Warburton will be looking forward to captaining the side.
Some of those who have been successful may want to take a look at some past Lions stars for inspiration ahead of their trip Down Under. One name which stands out in the annals of history is David Bedell-Sivright.
The celebrated wing forward was the only player to tour with the British Isles in 1903 (South Africa) and 1904 (Australia and New Zealand), the latter trip as captain.
After retiring from rugby at the age of 27, Bedell-Sivright went on to become a national boxing champion. He was killed while serving in Gallipoli in 1915.
"He was one of the best players of his generation and was certainly one of the hardest men to ever play for Scotland," commented Nick Oswald, the author of The Essential History of Rugby Union: Scotland.
In Nick's book, he names Bedell-Sivright - who won 22 caps for his country - fifth in a list of the 50 all time greatest Scottish players behind Andy Irvine, Gavin Hastings, Douglas Elliot and Phil Macpherson.
The author added: "He was a very aggressive forward. He didn't excel in any one aspect of the game, but he was an absolutely ferocious competitor.
"When a friend of Sivright once charged him with being an overzealous player, he replied 'When I go on to that field, I only see the ball, and wherever it goes, I go.
"'Should someone be in the road, that is his own lookout.'"
Bedell-Sivright was born in Edinburgh into a wealthy family in December, 1880. He attended Fettes College before going to Cambridge University to study medicine at the age of 19.
While international rugby was in its infancy and many players played for their country simply because they could afford it - rather than for their skill with the oval ball - Bedell-Sivright's contribution is still considered today as one of the greatest in Scottish rugby history.
He won his first Scotland cap in January, 1900, against Wales. He then captained his university side in two Varsity matches, the annual tie between Cambridge and Oxford universities.
While a medical student, he also played for West of Scotland and the University of Edinburgh before winning his last Scotland cap against Ireland in February, 1908.
A former Scottish captain, Bedell-Sivright remains the only Scot to ever win three Triple Crowns, achieving the feat in 1901, 1903 and 1907.
It also is thought he is the first person from the United Kingdom to ever play international rugby against the big three from the southern hemisphere - Australia, New Zealand and South Africa.
Nick, who works for a promotional sports product company based in Perth, added: "He was absolutely committed to playing the game he loved. He is one of these characters who is absolutely blinkered and oblivious to everything that was going on around him.
"Apparently his running style involved his elbows sticking out, so I don't know if there was the odd elbow to the ribs and nose of his opponents.
"He was certainly not someone you would relish playing against.
"His character would be well suited for the modern game, in that you have to be absolutely committed and hard as nails."
Nick said it was not unusual for players at that time to give up in their mid 20s, as rugby was an amateur pursuit which was often taken over by work commitments in later life.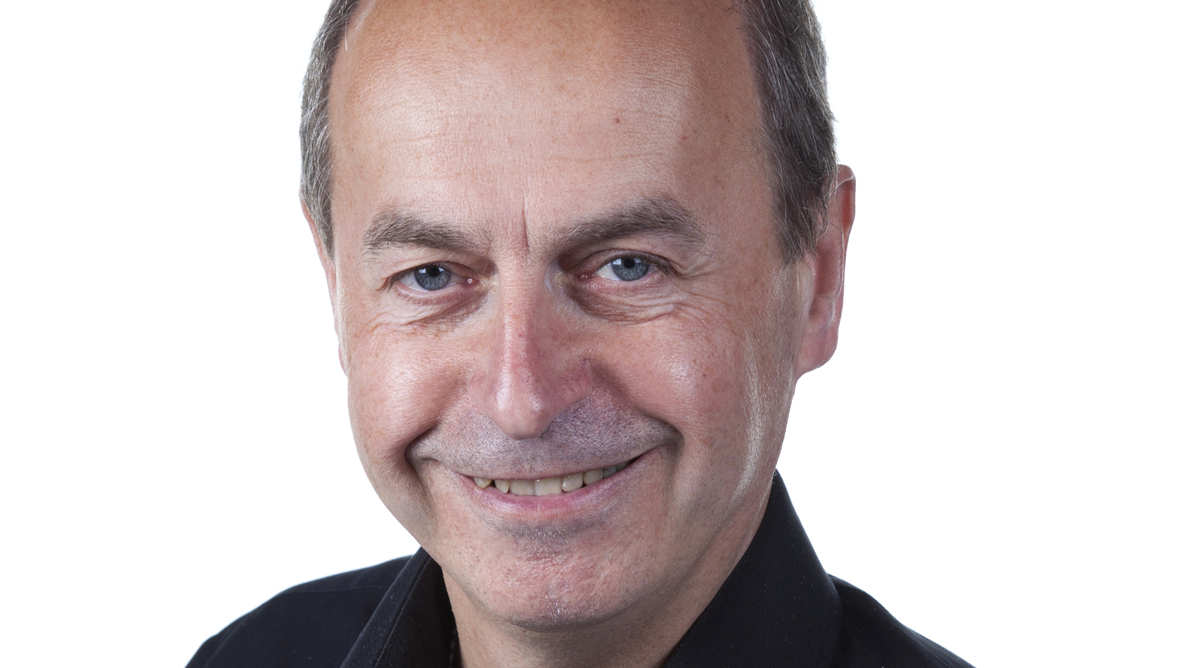 Author Nick Oswald
But for Bedell-Sivright, he still had sporting ambitions when he stopped playing rugby at 27.
In 1909, a year after his last cap for Scotland, he became the Scottish heavyweight amateur boxing champion.
Nick said: "I suspect he was looking for something to do. By all accounts, he was described as one of the roughest rugby players in the game - not just in Scotland, but in the game. Very uncompromising, very aggressive. He would need to channel those energies somewhere else.
"He wasn't a particularly scientific boxer. What you needed to do was keep out of the way of his swinging.
"He was also a very avid reader. When he won the boxing championship, he was reading a solid 12 hours a day. He was a very clever man, a very dedicated man."
Bedell-Sivright was apparently quite a character off the pitch and out of the ring. Reports circulate to this day of an incident when he rugby tackled a cart horse on the road, or another when he was lying on the tram lines of Princes Street - stopping traffic for over an hour - as no policeman dared to approach the hard man of Scottish rugby.
In 1914, the life of Bedell-Sivright and millions of others across Europe was changed forever with the outbreak of the First World War.
With his medical background, he served as a surgeon in the navy. Contemporary reports describe how he was in advanced positions in the trenches of Gallipoli in modern day Turkey in the Autumn of 1915.
It is thought he was bitten by an insect and, as a consequence of his weakened state, he suffered from blood poisoning. He died on a hospital ship, a few months shy of his 35th birthday.
In 2010, Bedell-Sivright was one of 12 players who were inducted in to the inaugural Scottish Rugby Hall of Fame.
Earlier this year, His Royal Highness the Duke of Kent unveiled a new information panel at the Portsmouth Naval Memorial to tell the player's story as part of a public information drive ahead of the centenary of the First World War next year.
As the Lions prepare to go to Australia this summer, they may take the spirit of Bedell-Sivright's and others with them.
While it is always difficult to compare sportsmen from different eras, Bedell-Sivright would certainly be an interesting addition to the 2013 Lions if he was playing today.
There is no doubt the Australians wouldn't like the sight of the wing forward charging towards them, his elbows out ready to take out anybody who got between him and the ball.