Concerns voiced as Shrubhill House 'eyesore' owners given extension
'Compromise' planning extension of 18 months agreed for Shrubhill House but councillors fear decision won't drive change at Leith Walk site.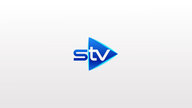 Councillors and residents have voiced concerns after a planning extension was granted to a site dubbed an "eyesore" on Leith Walk.
The city's planning committee decided to give owners UNITE another 18 months to transform Shrubhill House - a prominent former council building which has fallen into vandalism, graffiti and disrepair.
Locals on the community council say it is a magnet for anti-social behaviour which blights the economy of the local area.
With support from local ward councillors Deidre Brock and Angela Blacklock they called for the owners to have their planning permission refused. The planning committee rejected their bid but also refused UNITE's three year application and made a compromise of 18 months instead.
Councillors hope the decision will signal to property developers who hold land throughout the city that they cannot simply assume that planning permissions - and therefore the value of their land - will be maintained indefinitely.
But the decision has still angered local community groups in Leith.
Harald Tobermann of Leith Central Community Council, said: "The community council will be outraged at this decision. Most people will be really disappointed because it's such an eyesore.
"There are tens of thousands of people who use Leith Walk each day and everyone who passes that site is somehow depressed by Shrubhill House. It doesn't just blight the area mentally - it blights the area economically and over time the cost really adds up.
"Anyone thinking of opening a shop nearby will look at it and then decide to choose somewhere else. The nearby shops all have lower footfall. The council is losing rates from empty shops. But more importantly by allowing UNITE to leave this site undeveloped, they're losing out on rates from the site itself."
"The planners seem to believe the developers who say that if they can sell it on with an existing planning permission then it will allow a new investor to get started more quickly.
"But UNITE have tried marketing the site twice and they've failed to find a buyer. The council shouldn't have voted for the status quo because UNITE haven't a hope of selling the site at the price they want."
Councillors debated the issues affecting the site at length at the planning committee meeting.
Leith Walk councillor Angela Blacklock voiced local residents concerns and proposed that the council reject the UNITE extension plans on the basis that it would cut the value of the site and force the developer to sell. UNITE have owned the site since 2006, purchasing it for more than £6m.
Cllr Blacklock said: "This building has been empty for years and the problems that local people have with the site are just getting worse.
"At the moment the owners are looking after the site a bit better but my feeling is that it's just because they wanted to get this planning application extension and things will go back to the way that they have been as regards anti-social behaviour.
"There are people living in the building and committing crimes within the building such as drug taking.
"The other problem is that it's such an eyesore. We're spending millions of pounds on Leith Walk, resurfacing the road and doing up the pavement which is badly needed and yet you have to sort of hold your breath to go past this derelict eyesore building. Nothing is being done about it."
Cllr Brock, who also voted to reject any extension to the planning permission, added: "I also have issues with the notion of land banking and the fact that after a certain set period developers can simply seem to apply to extend. There seems to be little that the planning committee can do - even if they have some doubts about the reasons behind the extension.
"I think we really need to ask some serious questions about what the city does in these types of situations in the future."
Inverleith councillor Nigel Bagshaw proposed the "compromise" motion to reduce the extension to 18 months.
He said: "We're quite often told that we must maintain the book value of the land and I think the idea behind that is that it makes it easier to get it developed, but I don't see that as the role of the planning committee. There's nothing I've read in the legislation or the guidelines we're supposed to apply that says that.
"I think with this particular application I agree entirely with what Cllr Blacklock was saying but I didn't see the planning grounds that we can apply to reject it outright here today.
"I tried to find a compromise that will get the developer moving but I didn't want to be seen as punitive about this. If we rejected it outright today an appeal could have been made and if they won it the developer would have been given three years."
"Land banking is a huge issue across the city that needs to be addressed but my thinking today was to try to find some space to encourage the developer to get moving and if they appeal I think we strengthened our case by making this compromise decision.
"As a betting man, I fear it will come back in 18 months and when that does happen at least we've set ourselves up so that we can reasonably say, 'look nothing is happening here, the land is still being banked'. Then the committee will be much more likely to refuse any further extensions."
UNITE wouldn't confirm if they will appeal the planning committee decision but stressed they were pleased with the council's decision and that they would maintain security at the site.
A spokesperson said: "We are pleased that the planning permission for our Leith Walk site has been extended. We are now considering a range of options for the site.
"In the meantime we will continue to ensure the site is secure and carry on with our regular security patrols. Any future development would support the regeneration of the area."