Bratwurst, Bavaria and banter as Barney's Brewery launch beer festival
Summerhall are hosting their own beer festival with Barney's beer featuring guest beers, live entertainment and microbrewery tours.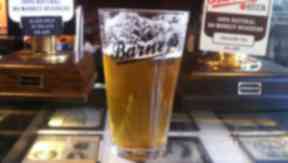 Sitting in a beer garden with a pint in hand eating hot dogs and pretzels may conjure up images of a traditional German festival.
But a little taste of Bavarian culture will be given a Scottish twist at Summerhall as the venue has launched its new beer festival with Barney's Brewery.
Barneys is brewed on site at Summerhall on the site of the original 1800 Summerhall Brewery and is one of the few microbreweries in the city.
Andrew Barnett, otherwise known as Barney, is the owner of the small brewery.
He said: "The idea came from us thinking other beer festivals were pretty naff to be honest.
"They would have good beer and then ones that were indifferent and often local pubs would get involved and bring a variety.
"We are fortunate to have the venue space and I handpicked the breweries and their beers."
The Summer(beer)hall Festival will run on Friday, May 24 from 6.30pm to 11pm and Saturday, May 25 from 12pm to 4pm and 7pm to 12am.
Day tickets for the festival are available for £5 and evening tickets £8 and your entrance fee includes a pint of Barney's beer in a commemorative beer glass you can take home.
Beers included alongside Barney's own selection are from Inveralmond, Williams Brothers, Anchor from San Francisco and Munish from Maryland with a selection of over 25 keg and cask beers.
Live music will be provided on the day curated by Edinburgh performer and musician Will Pickvance who has organised a special programme.
Andrew said: "I am fortunate enough that a musician who is based upstairs has organised the music. Rather than having bands all day that not everyone might enjoy, he's curated a programme with a mix of musical cabaret.
"I don't quite know what his final plan is, but I know he has a band popping up in different spaces and we will have a silent movie with live music from the band.
"We have a few limited edition and special beers available so we had an idea that we can play a fanfare when they are on tap."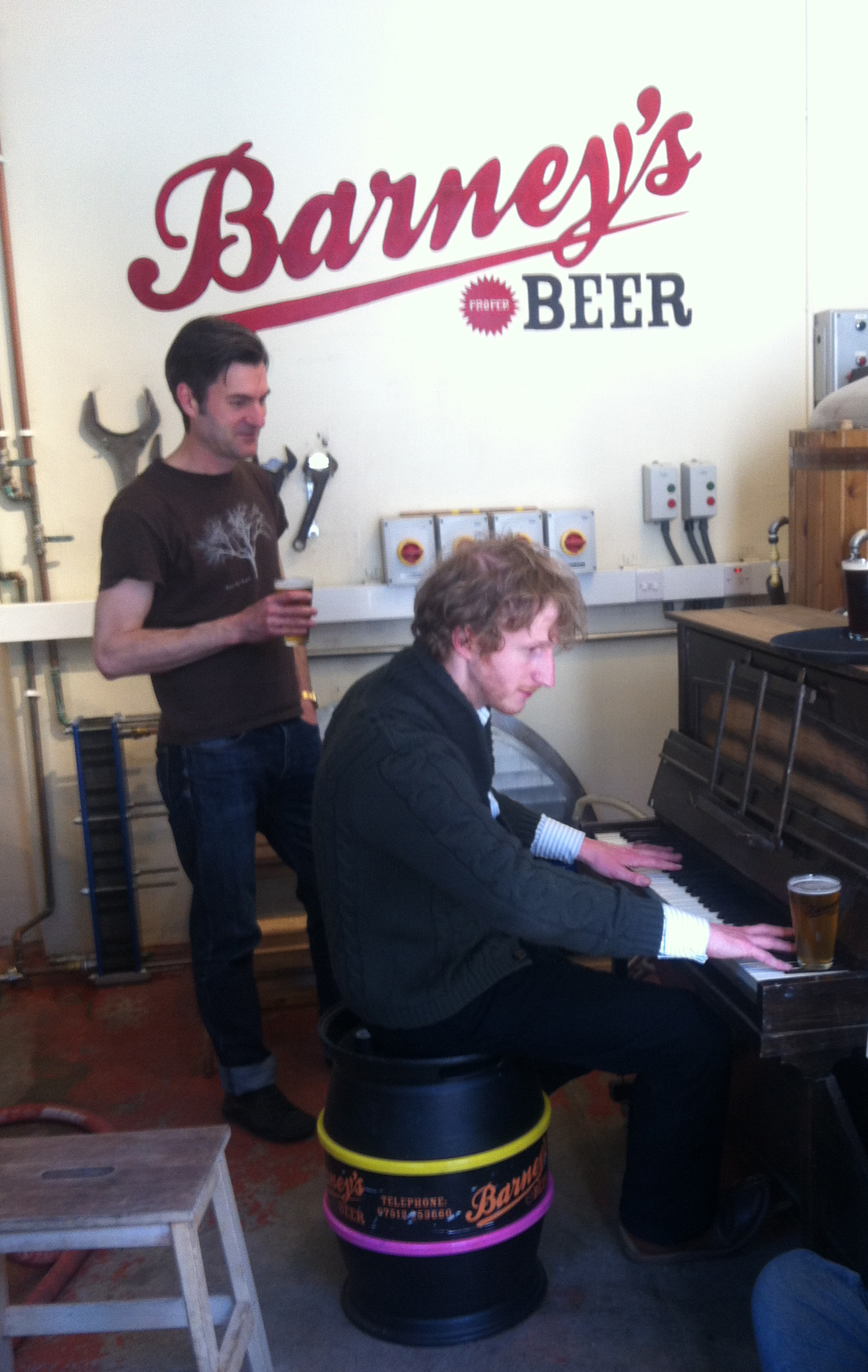 Barney and Will: The duo behind the festival
You can also grab an insight into the brewing institution as Barney will be offering tours of his miniature brewery and talks throughout the day on his own beer.
Andrew said: "I guess the whole day will be similar to Summerhall, in the sense it is quite eccentric.
"Most people will be pleased with a glass with beer in it, but we not only have a range of beers but entertainment and surprise.
"The hub will be the middle of the courtyard which will be dressed as a beer garden and we will have huts selling German sausage and pretzels.
"If the weathers good, it'll be great but if not I can promise it will still be good."
For the Festival, Barney has brewed two special edition beers with a new Porter and Volcano IPA.
The Porter is a dark stout style beer and the pale ale is a version of his traditional IPA drink, but using only New Zealand hops.
You can book tickets online.