Street artists get creative to give Leith Walk's shops a facelift
For years it's been a blight on the area but now the opinion on street art is changing in Leith as it is used to brighten shop shutters.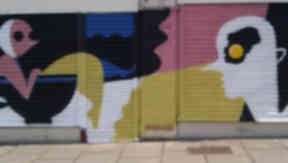 For decades it was seen as a blight on society, a symbol of an undesirable area, however, times have changed and the stock of street art has never been higher.
The works of people such as Banksy, Stik and Peter Drew have shown how being creative on blank spaces can breathe life into an area, rather than drive it away.
And while, in years gone by, graffiti might have been an eyesore and source of frustration along Leith Walk, now the tide is turning and the very same skills are being put to use to decorate the area.
The Shutter Project has seen shop shutters along Leith Walk transformed into interesting creations by local artists.
The project has been running for around a year will see shopfronts take on a vibrant new lease of life.
Bernie Reid's creation at Jalal's Fair Trade Cafe and Richie Cumming's work on Origano are the latest additions to the collection.
Bernie's colourful composition allowed him to channel the life and energy inside the cafe.
He said: "I have lived in Leith most of my life and to have the opportunity to take part in the Shutter Project means that I can bring together my passion for public art and street art and my love of the place I live.
"I just hope more people take part and hopefully, at some point, Leith Walk can be a shutter gallery that all Leithers can be proud of."
Bernie and Richie now join a collection of artists including Fraser Gray, Jamie Johnson, David Lemm and Liana Moran in bringing art to the streets of Leith Walk.
For Richie, who works under the name Skint Richie, taking on the front of Origano offered the opportunity to combine the history of the shop with the new facelift.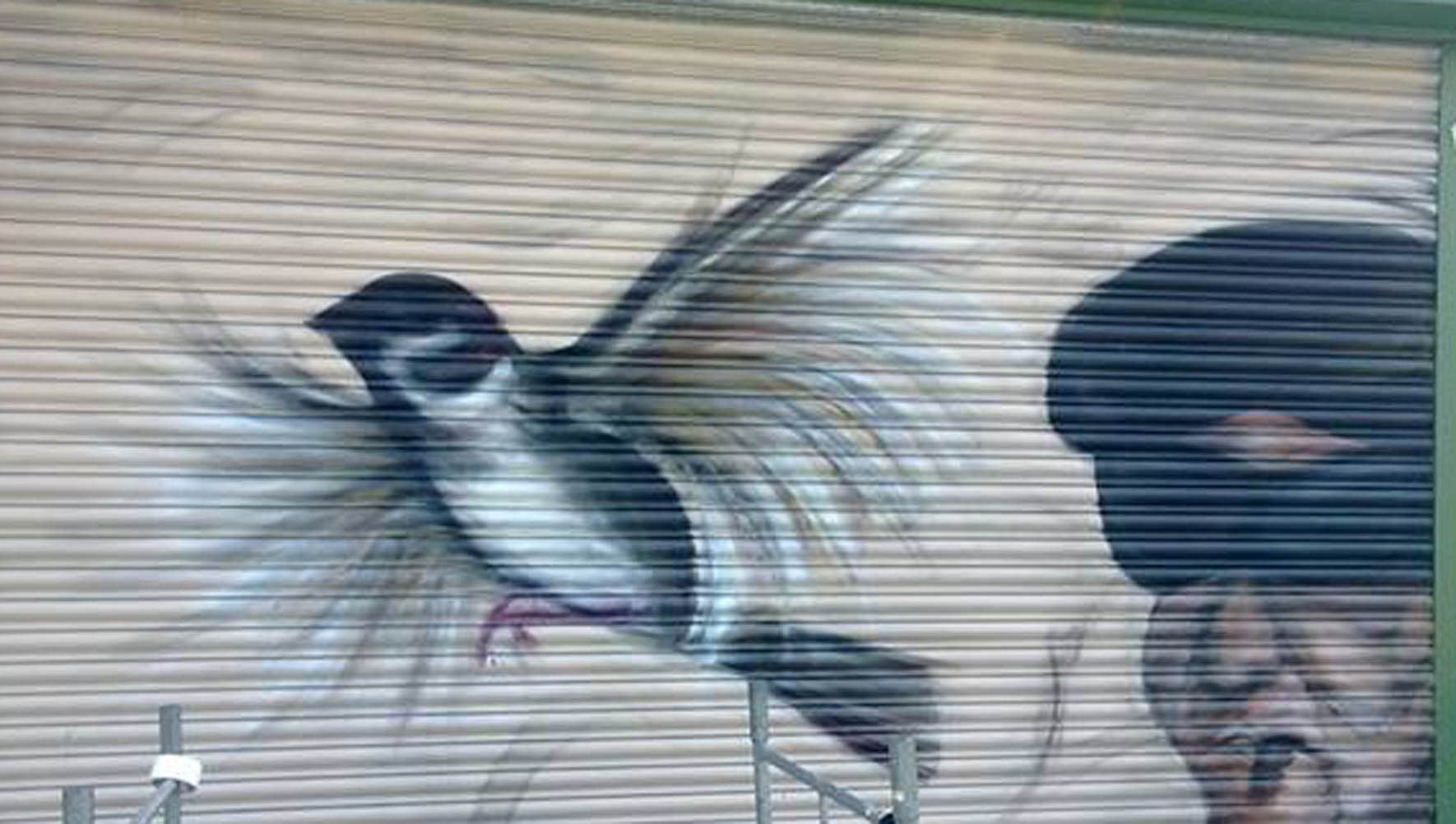 He said: "I incorporated a sketch that the owner's grandfather did in 70s New York along with a sparrow in flight.
"I think the shutter project is a great initiative and I am really proud to be able to contribute positively to the visual landscape of the city I live in."
The final work of the shutter project – Inner City Sanctum by Liana Moran - will now get under way and will be completed in time for the Leith Late multi-arts event on June 13.
The Shutter Project has been supported by Leith Late and the City of Edinburgh Council's I Love Leith initative.
A spokeswoman for Leith Late said: "Leith Late is delighted to have managed the Shutter Project to its completion, selecting contemporary artists and matching them up with local businesses to create a total of six bespoke artworks on shop shutters.
"It is hoped that in the future we will raise funds to enable us to extend the Shutter Project and, in the process, bring more permanent works of art onto the streets of Leith."
Councillor Frank Ross, convener of the Economy Committee, said: "It is great to see businesses and artists working together in life to improve the look and feel of the area.
"Having these colourful additions to shopfronts helps to create a positive impression of Leith, especially after hours."