The bras are ready and the trainer laces tied - it's the Moonwalk
Thousands of women will be walking through the night to raise money for breast cancer. We find out why three of them took on the challenge.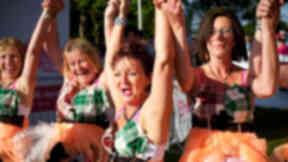 The streets of Edinburgh are set to be decorated by feathers, glitter, pom-poms and flowers tonight – and no, the Playhouse's props cupboard hasn't exploded. It's the 2013 Moonwalk.
Thousands of women will be donning their specially designed bras for the overnight marathon challenge in aid of breast cancer charities.
Women of all ages are travelling from around the UK to take part in the 26-mile or 13-mile trek.
One of those making the journey is Edinburgh expat Jenni Allan.
Pharmacist Jenni now lives in North Yorkshire but is crossing the border to come home and take on the Moonwalk after a close friend battled breast cancer.
The 34-year-old said: "I knew her face and name before all this but her daughter and my son, who are both five, have been close friends since nursery and she took me to the side and let me know.
"It was a huge eye-opener because I know the theory behind the treatment because of my job, but seeing how it affects day-to-day life and how the family have to rally round; I saw it from a completely different standpoint.
"She lost all her hair and really suffered, but still did the school run every day, and did an amazing job at steering her five-year-old daughter through the emotional minefield that ensued."
Former Forrester High pupil Jenni had completed other fundraising events, such as the Race for Life, before but when the chance came up to take part in her native city, she jumped at it.
"I'm really excited about it," she said.
"I'm excited to see that side of Edinburgh for myself again and I usually end up a bit patriotic. I've managed to rope in two friends and it will be great to share such a positive side of my city with friends who have not seen it before – except for my hen do – and it will certainly be an unusual sightseeing trip for them.
"I'm sure the festival-type atmosphere that Edinburgh is famous for will be amazing."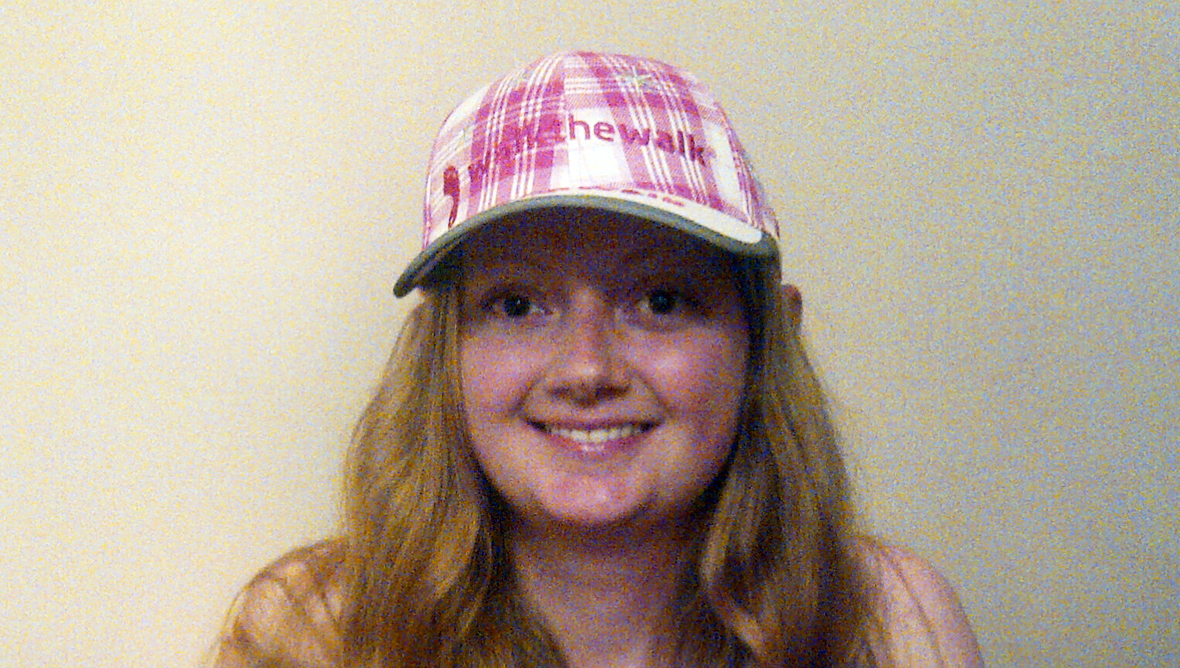 Georgia Scott-Brien
Another woman to be walking the walk is PhD student Georgia Scott-Brien.
The 26-year-old from Roseburn first discovered the Moonwalk a number of years ago as she met it on the way home from a night out.
"The first time I realised the Moonwalk existed I was only about 20 and on a night out. When I was coming home at around 3am, I saw the women all dressed up. It was so powerful," she said.
"It's something I've been working up to do and I've roped some friends in so there's a group of four of us.
"My grandma left us when she was 93 and had breast cancer for quite some time but I was quite young. Through the Moonwalk, I've been learning about the important services that are there now and the changes that have come in all through money raised in the Moonwalk."
And while Georgia has been putting in the hours and miles to get ready for the challenge, there is one thing she can't seem to find how to tackle.
She said: "My biggest hurdle is going to be blisters – I've bought plasters, socks everything I can but I'm still getting them.
"I'm a bit nervous and excited - it's really going to be an emotional night."
Vhairi Matheson
One woman who comes into contact with breast cancer survivors and knows how much good support can mean to them is Vhairi Matheson.
Vhairi, 32, is a senior sales manager at Jenners and often helps those who have battled the disease find underwear that gives them comfort and confidence.
She said: "Everybody knows someone who has been touched by breast cancer. I know some people my own age who had breast cancer and customers who come in for bra fittings after mastectomies.
"It's difficult not to be affected by it and anything that raises attention is great.
"I've talked about it for many years and I've always tried to do it but there's been things that stopped me from doing it so I've made the extra effort this year.
"I'm really excited. The atmosphere and buzz will get us through. There will be parts of Edinburgh that I've never seen at that time of night and that will be interesting."