Hearts in Crisis: Police owed more than £17,000 by stricken Jambos
As the financial issues at Tynecastle continue to unravel, STV Local reveal the Scottish Police Authority is among those owed by the club.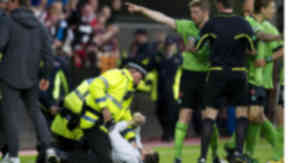 In the grander scheme of this, it seems a paltry amount. Just £17,416 and 80 pence. But the significance shouldn't be overlooked.
The figure is the exact amount that remains unpaid to the Scottish Police Authority by Hearts FC for policing their last four home games at Tynecastle.
Alongside the mountain of debt owed to Ukio and UBIG, thought to be in the region of £23m to £25m, it is inconsequential in itself.
But when the arm wrestling over who gets to be Administrator for the club finally ends, it will beg the question, how many more debts like this will they find?
That is the warning Foundation of Hearts, through the increasingly impressive chairman Ian Murray MP, have been issuing to supporters while calling for patience as they seek to conduct due diligence.
They are, of course, concerned about what they might find when they go through the club's books. Are there any unexpected (and unwanted) surprises to come?
Mr Murray told a public meeting of 300 Hearts fans on Friday night: "We've only got what anybody else has. We've only got what is in the public domain and what people are telling us.
"In terms of due diligence, it would have to be done. That due diligence isn't going to be quick.
"To be honest, we're worried about opening some drawers – and worried about what we might see in them. There is a long, long process to go before any transfer of ownership happens.
"But certainly, if we get a bid on the table, that's the biggest hurdle."
And their caution may be well placed.
In a statement to STV Local, commanders at Police Scotland confirmed that the club was in debt to the Scottish Police Authority - the organisation responsible for the finances of the force - and they would expect to be working with the administrator with regards to any future policing requirements.
A Police Scotland spokesman said: "As at June 18, 2013, Heart of Midlothian FC went into administration owing the Scottish Police Authority £17,416.80.
"This effectively covers the contribution to the policing costs of the club's last four home games of the season.
"The matter is now in the hands of the administrator and we will liaise with the administrator as appropriate."
The fact that the club had no role in Europe means there is no outstanding debt with their official travel partner TMG Sport.
Some of their other commercial friends, only too well aware of the precarious state of the club, have had the nous to call on payment up front before agreeing to offer their services.
However, while bigger companies may be looking out their invoices to see what is owed to them, it's the smaller businesses that sit in the shadow of Tynecastle that are also concerned about the future.
Khalid Mohammed has owned a newsagents on Gorgie Road for around 30 years and, while Hearts may be in the early days of administration, he is concerned what it may mean for him if it continues down the path towards liquidation.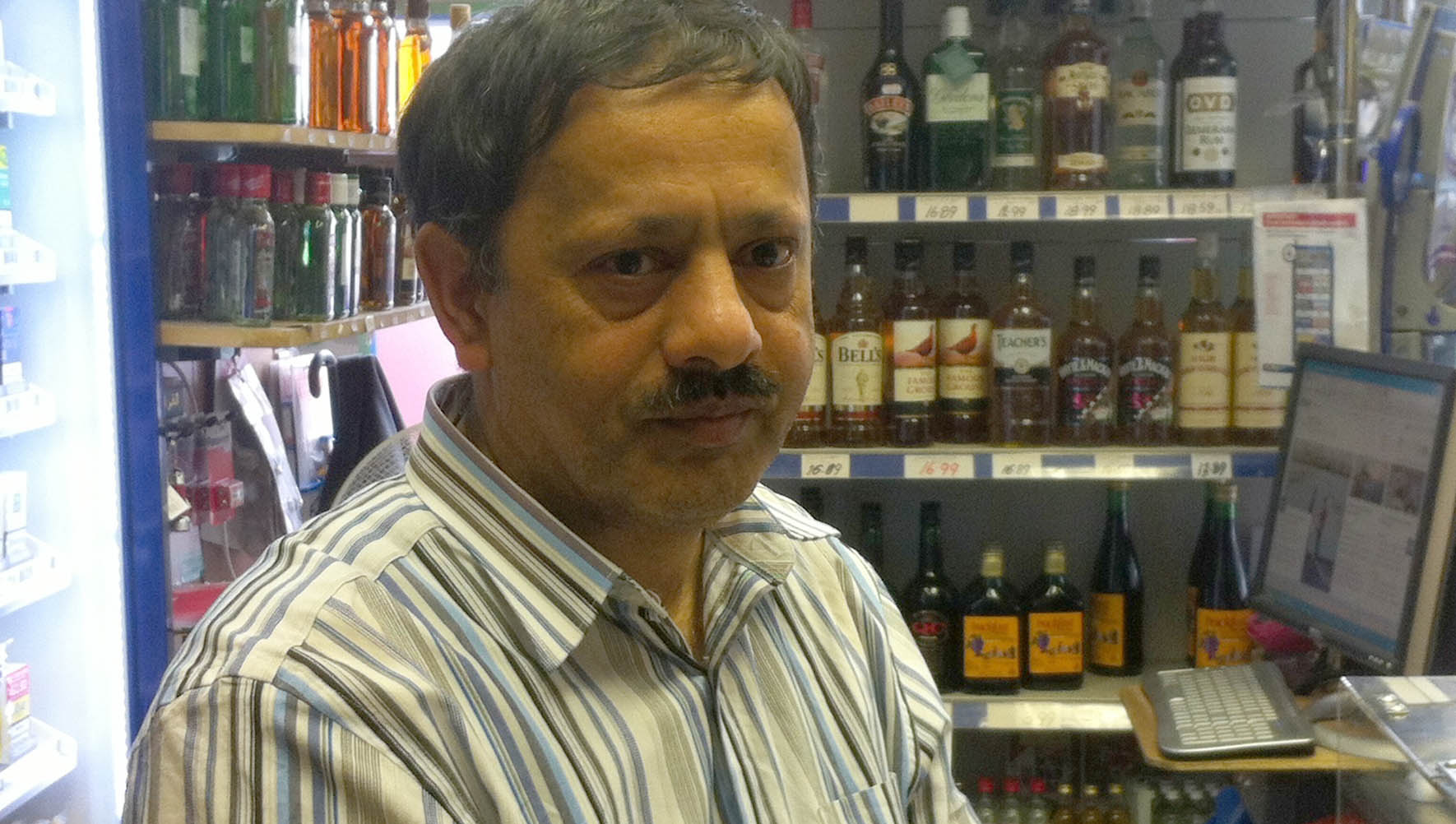 The 52-year-old said: "We depend on it. It will become a ghost town. It brings in a lot of trade when there's local games on.
"If they were to be liquidated, that would kill the whole of Gorgie Road I reckon. Things are hard in enough at the moment – we are struggling as it is. If less people were to come into the area, it would devastate a lot of shops on Gorgie Road."
Not too far away is Colin Nicoll in his butcher shop. Colin started the business only seven months ago and already knows the impact it could have if Hearts were unable to find a way out of their current predicament.
"Gorgie Road will die a death without Tynecastle," he said.
"Most of my customers are Hearts supporters. We sell a lot of pies on match days to guys going to the football. We get a couple of hundred extra each match day - it adds up to nearly £1000 extra every month.
"We will just have to wait and see what happens just like everyone else."
For Callum Anderson, owner of the Dickens pub, his passion for Hearts would see him take the many fans that frequent his pub on match days to wherever the Jambos were playing if they had to leave Tynecastle.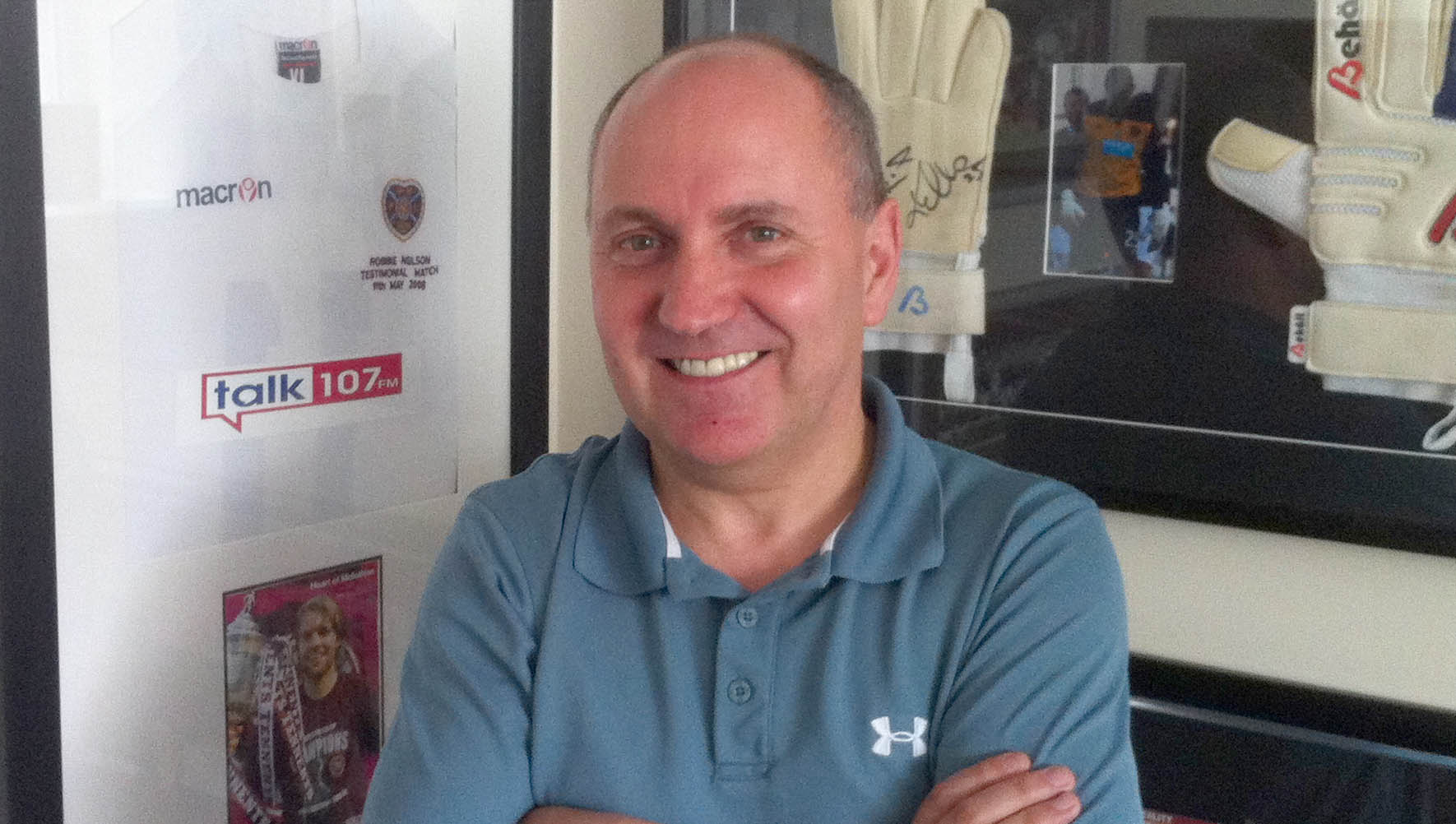 Callum, who said he would arrange buses for fans if they had to travel elsewhere, said: "There will be the same amount of Hearts fans that will go to the games.
"It's not important what happens to my business, it's what happens to Hearts that's important."
All fans and businesses alike can do is play the waiting game to see what the future holds for the 139-year-old club.
But those eager to set about constructing a bid will have to wait on the administrator drawing up a full list of creditors to see the true extent of the damage.
Reporting by Alison McCallum & Graham Fraser