Built on the blood and sweat of men, our canals continue to rise
On hands and knees, the men of Scotland carved out her waterways. Centuries later and the canals continue to grow.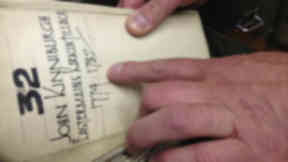 Just before dawn the men rise, the fumes of whisky from the night before still lingering on their breath.
Ill-shod and bleary-eyed, they gather by the ridges of the canals they are paid to dig.
For a few pence a day they descend in their hundreds, using buckets and shovels to shift tonnes of heavy, sodden earth.
As each blade edge cuts into the muck, water gushes into the hole left behind like blood from an open wound.
Sweat drips off straining muscles and mixes with the swirling mire at their feet as, down on their hands and knees in the dirt, Scotland's future waterways are carved into the earth.
Today, there are 137 miles of canal networks in Scotland carrying enough water to fill over 3000 Olympic swimming pools.
Most, if not all of these, were built by the hands of men.
Known as Navigators, or 'Navvies', by the 1790s there were gangs of workers moving around the country on canal projects.
With names like 'Six-Fingered Jack' and 'Moleskin Joe', the early labourers had a reputation for working hard and drinking harder.
A song produced by popular band The Pogues about the life of the 'Navvies'.
A few would go on to become hardened criminals such as the notorious Burke and Hare, the body snatchers, who worked on the Edinburgh-Glasgow Union Canal for a short time around 1818.
It was Hare who used to throw the clothes of their unsuspecting victims into the canal itself to hide their violent deeds.
By the end of the 18th century, though, it is thought that there must have been more than 50,000 labourers working along the canals.
"It was an incredible feat of engineering," insists Chris O'Connell, Senior Heritage Advisor at Scottish Canals.
"You have to remember that this system was built before the railways, before we even had anything other than dirt roads for horses."
Chris is currently raking through the secure room that stands as guardian to the archives of the Scottish canals.
With floor to ceiling shelves stacked with planning documents, fragile bound books and cabinet after cabinet of land deeds, the smell of 250 years of history laces the parchments.
"Just look how beautifully made these are," enthuses Chris as he unrolls an ancient looking parchment.
It's filled with minutely hand-drawn plans for an innovative canal system, resplendent in delicate water colours and spidery ink.
"These are the originals and there are no copies," Chris explains, adding proudly: "Our engineers today still refer to them whenever we need to look into future work as these are the only records explaining how our canals function in detail.
"There's something special in that – in the fact that the designs and dreams of our past engineers are influencing and helping out our current engineers centuries on."
These voices from the past are being listened to today as Chris uses archive photographs of the Applecross canal area in Glasgow to look for the archaeological equivalent of a diamond – the cobblestone.
"I'm hoping they're around here somewhere," mutters Chris, as he heads out of the archives to pick up a spade and focus on a large mound of grass in front of him. "We're hoping to unearth Georgian cobblestones – you can see them in this picture. If we find them then hopefully we can make a move to restoring them."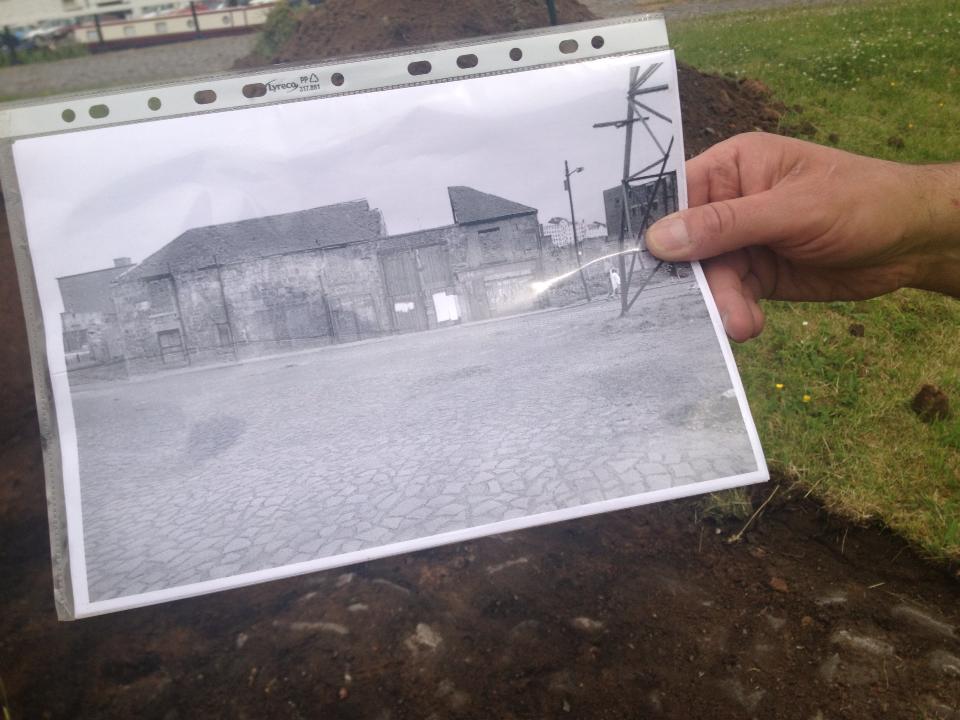 Scottish Canals' archive image of where the elusive Georgian cobblestones used to lie at Applecross.
'Restoration' has been a key buzzword around the Scottish canals over the past decade.
Sorely neglected after the rise of the railways, and eventually motorways, our watery corridors fell into severe disrepair until the magic word 'regeneration' kicked in along with major lottery grants in the late 1990s.
"Imagine what it must have been like for these small villages across the country centuries ago," explains Chris.
"Suddenly the canals linked and the boats started to arrive. The British Empire had just expanded into India, so they would have been laden with exotic goods like nutmeg, cinnamon and barrels of fresh almonds.
"I can imagine being that young boy in Inverness waiting eagerly at the docks as a cargo of pepper is offloaded. He would never have seen it before. It must have been such an exciting time. You could say that, in recent years, we've been getting that excitement back."
The spark that ignited most of this fervor was the Falkirk Wheel, the world's only rotating boatlift, built with an £83million Lottery grant in 2002.
"I remember the first time I saw the drawings of it, it looked like one of those desktop fans," laughs Linton McBurnie, one of Scottish Canals' longest serving employees.
"I started on the canals in Broxburn when I was 16 and 34 years later I'm still here," he says smiling.
"My brother George and I have 65 years service here between us so we've seen a lot of changes, but the Falkirk Wheel was something special. I remember when they first told us of the idea and we were taken out to the site where it was to be built.
"We stood up on this bank and looked down at what was essentially just fields and tried to picture what on earth they were talking about. But then the building started and the magic happened.
"We were each involved in different parts of it and it was wonderful to see it actually happen. It now has over 500,000 visitors a year."
Linton and his brother George worked the canals along with five of their family members in the 1970s when they'd have to gather wood to get a fire going for a cup of tea when out along the towpaths.
It took a 'tinny' to make a brew up in those days, a tin can washed out with two holes in the top outer rim and a piece of copper wire run through it to make a handle.
"We also used to find a 'Y' shaped branch from a tree to toast our sandwiches," Linton recalls.
Today, along with a proper working toaster, the canals have undergone a makeover that continues across the country and the desire to engineer new and complex structures has not diminished since its 18th century heyday.
"In the 1960s, our canals spent so long not being cared for and not being looked after. They were turned into motorways and were sliced and diced so badly they deserved to be saved," insists Richard Millar, Head of Enterprise for Scottish Canals.
"The Falkirk Wheel works on the power of eight kettles. It's an amazing piece of sculpture and engineering work. It brought the canals back to life. Now we have our Kelpie project – we're building two giant horse heads, 30 metres high above the Forth and Clyde canal to form a dramatic gateway for the boats coming in.
"We just want to keep enjoying and developing new projects that bring our canals to life for the people of Scotland. We've got the opportunity to be working with something very precious. We've seen it destroyed and now it's in our hands we have to make sure we have a positive legacy to hand on."
To find out more about the Kelpies project you can visit their website which is being kept up to date by artist Andy Scott as the build gets under way.