Juror calls in too drunk for court duty after drinking until 4am
Nicola Glen had to call the High Court in Edinburgh to say she could not come in after waking up drunk.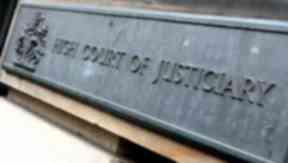 A juror phoned in to the High Court to say she was too drunk to turn up for duty.
Nicola Glen, 35, called the court last Thursday to say she had been out drinking until 4am and was too drunk to go in.
She had spent the previous nine days sitting on a jury considering evidence against 18-year-old Grant Farquhar. She missed the closing speeches when she called in drunk.
Her actions could have potentially jeopardised the trial and judge Michael O'Grady QC ordered Ms Glen to appear in court on Friday.
On Tuesday, he decided not to proceed against Ms Glen, from Edinburgh, on a charge of contempt.
He came to the decision after hearing how Ms Glen had recently split from a long term partner and she had gone out because she had been "stressed" from hearing the "harrowing" evidence.
Judge O'Grady said he was "utterly bewildered" by Glen's behaviour but was persuaded not to make a finding of contempt because she had been honest.
He added: "Your only saving grace is that you have been utterly honest. I am persuaded that the matter will proceed no further."
Farquhar was convicted of sexually assaulting three teenage girls aged between 13 and 15.