Rail passengers left hot and bothered as signals buckle in the heat
Network Rail said engineers were working to fix rail lines as the hot weather affected services.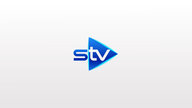 Train services in Edinburgh have been hit by overheating signals, leaving passengers sweltering on delayed trains on the hottest day of the year.
Network Rail said temperatures on the rails reached 43C (109F) as the air temperature soared to 28C, causing signals to buckle in the heat.
ScotRail said all trains coming into and leaving Waverley station were subject to cancellation or delays as engineers worked to fix the problem.
The problem also affected the Glasgow to Ayr line, while there was more misery for passengers travelling through Croy, where emergency repairs caused trains in the Stirling area to be cancelled.
A spokesman for the track operator said: "We have experienced some heat related problems, primarily around Edinburgh Waverley and on the Glasgow to Ayr line.
"Our rapid response teams have been out on the network all day to deal with any issues and we have kept the network running as well as possible. In a couple of areas precautionary speed restrictions have been put in place.
"Although we have resolved the points issue at Waverley there will be residual delays in the area for which we apologise."
Alternative bus transport was arranged for passengers travelling on the affected services.
Passengers turned to Twitter to vent their anger as station boards flashed up details of widespread delays and cancellations.
@millyamaisy told ScotRail: "Even your delayed trains are delayed. Sort yourselves out."
@neil_hay wrote: "Edinburgh Waverley station even hotter under the glass roof. Temp of commuters rising given all trains delayed!"
And @GraemePowrie commented: "Your staff at Waverley suggested I take the bus ! Says it all really."
Trains were cancelled on the line between Milngavie and Helensburgh and Edinburgh Waverley, while services to Bathgate, Stirling, Alloa and Falkirk Grahamston were also hit.
A ScotRail spokeswoman said: "We would like to apologise to customers for any inconvenience caused by circumstances beyond our control."