Edinburgh Zoo celebrates 100 years since the gates first opened
The attraction on Corstorphine Hill first opened to the public on July 22, 1913.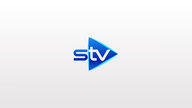 Edinburgh Zoo is marking 100 years since the gates first opened with a day of events.
The visitor attraction first opened to the public on July 22, 1913, four years after the Royal Zoological Society of Scotland was established by Edinburgh lawyer Thomas Gillespie.
During his time as the zoo's first director he welcomed Scotland's first giraffe, provided a home for Wojtek the brown bear who carried ammunition for Polish troops during the Second World War and also introduced the world-famous penguins in 1914.
Initially, the zoo concentrated on giving people the opportunity to see wild animals in the flesh but over the years it has evolved in response to a changing world.
Penguins have always been an important member of the zoo and much of the celebrations on Monday will involve the animals.
A life-size three-foot tall cake sculpture of a king penguin will be displayed on the front lawns.
The renovated Koala Territory will open on Monday afternoon, providing a new home for Alinga, Goonaroo and Yabbra, the UK's only koalas.
Chief Executive Officer Chris West said: "It is a great privilege to be at the helm of the RZSS during this special occasion and we have a lot planned to celebrate with our visitors.
"Recently I wondered what Thomas Gillespie would think if he saw the Zoo today and I am certain he would be proud. His original vision was to foster and develop an interest in and knowledge of animal life, which is not far off from our current aims today.
"In a world that is increasingly overpopulated with decreasing biodiversity and viable habitats, Edinburgh Zoo's future is to play a crucial role in raising awareness amongst its visitors about the importance of securing a future for all species, including our own. The Zoo will also continue to expand its work on groundbreaking conservation projects both within Scotland and on an international level."
Chair of the RZSS Jeremy Peat said: "It is a very special occasion to be able to mark this grand old lady zoo's centenary. It is astounding to think that 100 years ago today the Zoo opened its doors to an inquisitive, marvelling public who had never before had the opportunity to see such an incredible array of animals.
"There has been a world of change over the past century and yet the Zoo has adapted and flourished. Determination, progressive thinking, expert animal husbandry skills and the formalising of education within the Zoo have all helped lead us to where we are today."