Jack Draws Anything: The little boy who has become an internet sensation
Jack Henderson, 6, has had to put a limit on his drawings for charity after being swamped with requests from around the world.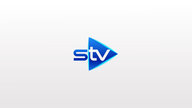 A six-year-old artist who is raising cash for charity has had to put a limit on the number of pictures he can draw after he became an internet sensation.
Jack Henderson will draw his customers anything they want in return for a donation to the hospital where his little brother Noah regularly receives treatment.
Since he set up Jack Draws Anything with the help of his father Ed, Jack has received 500 commissions and raised over £7500 for the Sick Kids Hospital in Edinburgh. He has gone through three packets of felt-tip pens and had visitors from almost 100 different countries around the world.
Now the family have decided that they will not take any more requests after 10am on Monday April 4 – two weeks after the website was launched. They initially set the target at £100, thinking they would get donations from family and friends but have had to increase it to £10,000.
Ed Henderson said: "Jack is just a little boy who loves drawing and loves his brothers. He is always very concerned when Noah has to go into hospital and he sees this as a way he can help the hospital that takes such good care of his baby brother.
"We have been completely overwhelmed by the response but Jack is taking it all in his stride. It's a lot of work for a wee boy who also goes to school but he is absolutely loving it.
"He says that, even if it takes him until he is seven, he will finish all the drawings and reach his £10,000 target but we really can't accept any more requests for now."
Jack has been busy scribbling away creating colourful pictures of rainbows, cats, crocodiles, and even a rubber duck riding a bike and shooting lasers.
He has had help from the rest of the family including his brother Toby, three, who has been lending a hand with the colouring in and Noah, one, who inspired the project.
Jack said: "I am really happy I have made so much money from my drawings to help the ill children at the hospital. I love drawing and some of the pictures have been really funny."
Jack came up with the idea when he was at a craft fair with his parents. A family friend bought a drawing from him for 20p and he asked his parents if he could sell more drawings.
IN DETAIL