Election posters will be banned in Edinburgh
Councillors criticised for being 'too posh to poster' after voting to ban parties from hanging posters on lamp posts and other public places.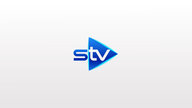 Councillors  in the ****City of Edinburgh**** have voted to ban election posters in public spaces despite concerns that the move could impact on voter turnout in the future.
In the first full council meeting since the Holyrood elections, city councillors backed a Conservative proposal that described the posters as "wasteful, not environmentally friendly and no longer relevant in promoting elections."
The move goes against advice from the former Chief Executive of the council and Returning Officer for the area Tom Aitchison, who advised councillors against a ban in a report 18 months ago.
Commenting on the ban Green Councillor Alison Johnstone said: "We have a council election next year that is not being held at the same time as a national election.
"Posters would have been a good way to raise the profile of this election and with media coverage greatly reduced the effect on turnout could be significant.  One can't help thinking the Tories proposed this ban because they are just too posh to poster."
However, Councillor Buchan who proposed the ban responded: "I think this is a bit rich coming from the Greens. I'm not going to start commenting on people's backgrounds.
"I've been climbing up and down lampposts for donkeys years, and it has achieved absolutely nothing. Election posters are a throwback from the last century and it is time for this council to move on."
However, the move attracted criticism from other parties too. Labour Councillor Ewan Aitken also voted against the ban.
He said: "This is not a ground breaking decision on democracy but it is a sign that political parties have fewer and fewer resources and so are looking to reduce the demands on their teams. I voted in favour of keeping them as I think they add mood and colour to elections.
"Democracy is about how people feel and that is always an environmental as well as an intellectual thing. Posters don't win elections but they help make elections."
Edinburgh is not the first council to ban election posters. The city joins Aberdeen, Glasgow, Dundee and the Scottish Borders in imposing a ban.