JK Rowling plans to knock down £1m house to extend garden
The Harry Potter author has faced comment over move to demolish 'adequate' home for garden extension.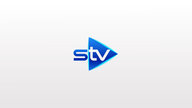 Harry Potter writer JK Rowling has been given permission to knock down a "perfectly adequate" £1m house to make way for a garden extension.
The author and her husband Neil Murray's plans to demolish the home, which stands next to her other mansion, have been approved by Edinburgh City Council.
There have been no formal objections to the demolition of the 1970s house in an upmarket Edinburgh suburb from Historic Scotland or conservation watchdog The Cockburn Association.
But  the writer's green credentials have been called into question.
Marion Williams, director of the Cockburn Assocation, said: "We note the loss of a perfectly adequate and functional recently constructed dwelling from the city's housing stock and we regret and question the sustainability aspects of this demolition."
According to the application, the plans include a greenhouse and a "garden room" folly with a conical central tower about nine metres high.
Ms Rowling, who is worth an estimated £530m, vowed at one stage to help end the destruction of the world's forests, with publishers of her books told to print them on paper from sustainable forestry projects or on recycled material.