City centre by-election: Polls open for crucial contest
The outcome of the poll could make a huge difference to the future of the city.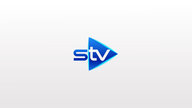 **City Centre residents have a chance to influence the future direction of the City of Edinburgh Council by casting their vote in a by-election today. **
Every vote will count in the poll which is regarded as one of the most marginal in Scotland. At the last election there were just a few hundred votes seperating the top five parties. This time around, there are the added extra uncertainties of the impact of Indepedent "anti tram" candidate, John Carson, and the likelyhood of a low turnout. 
The by-election is taking place to fill the chair left by former SNP councillor David Becket. He quit to take up the offer of a place at Harvard University. If the governing LibDem/SNP coalition fail to get one of their candidates elected then the finely balanced arithmetic in the city chambers will mean the council will slip into "no overall control."
With the council set to make key decisions this Autumn on big project such as the Edinburgh Tram project, as well as proposals to outsource swathes of council services to cut costs, any change in the political make up of the chambers could affect the way the council provides services for a long time to come.
STV Edinburgh teamed up with The Broughton Spurtle last week to live blog the first Hustings event of the campaign. Since then, the political ground war has not been without mishaps. Foremost amongst them, Labour's candidate Karen Doran, slipped and broke her ankle leaving her in hospital during the last week of the campaign. Activists also traded Tweets highlighting dumped leaflets from the SNP, Tories and Independent John Carson.
However, mishaps aside, the big issues that have cropped up on the campaign trail, include the competency of the current administration, the scope for privatisation of council services, the way that the ongoing bin dispute has been handled, and the Forth Energy power station proposals on Leith docks. Unsurprisingly, the future of the tram project has never been far from most voters minds either. 
The election will use the Single Transferable Vote (STV) system where voters can rank candidates in order of preference rather than using a single cross. Voters can give a rank to as many or as few candidates as they like.
Each of the candidates have set out their stall online on local websites. If you are still undecided, you can find out more about the issues they've been campaigning on below.
The candidates:
There are eight polling stations scattered throughout the ward. Each polling station is open from 7am - 10pm. Votes will be counted on the following Friday, with the results expected to be announced around noon. To help you find your nearest polling station we put together this online map:
View Edinburgh City Centre Polling Places in a larger map