Fringe comedian in Gaddafi costume attacked with bottle
Jeff Mirza was struck on the back of the head while handing out promotional flyers for his Edinburgh show.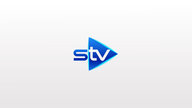 A performer at the Edinburgh Fringe has been attacked with a bottle while handing out flyers dressed as Colonel Gaddafi.
Jeff Mirza, 47, told police he was struck on the back of the head while handing out flyers near the Royal Mile promoting his show, entitled "Jihad! Heresy or Hearsay", in which he parodies the Libyan leader.
Mr Mirza said the attack happened just after a man had approached him and asked if he had a cigarette.
Lothian and Borders Police said the incident, which happened on Bell's Wynd on August 14, was being treated as a minor assault and was not believed to be racially motivated.
The comedian, who is from east London and of Pakistani descent, said: "The Edinburgh police were extremely helpful and have taken evidence from the scene.
"Most people at the Fringe get the joke of me being dressed up as a washed-up dictator trying to sell the show. The attacker in no way represents the vast majority of Fringe audiences."
A police spokeswoman said: "Police have checked CCTV on the Cowgate and the High Street but the results have been negative.
"The glass fragments have been collected and submitted for forensic examination."
The attacker is described as white, slender build, average height, wearing a stone washed grey T shirt, early 30s with a tattoo on the back of his neck.