Be good be social meet up in Edinburgh
Online innovation for good causes discussed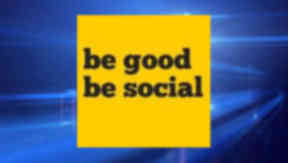 Charity workers from all over Scotland are set to meet in Edinburgh this evening to share tips on how they can make the most of social media to promote their cause.
Conrad Rossouw from Shelter Scotland will be explaining how the housing and homelessness charity has developed a partnership with location based social network Foursquare to encourage people to visit their charity shops.
Ed Henderson will be sharing the remarkable story about how his son, Jack, became an overnight internet sensation after offering to draw anything for anyone on the internet to raise funds for the Sick Children's hospital in Edinburgh.
And last up Lesley Pinder from Missing People will be explaining how they used Twitter to raise awareness of the area her organisation works in.
The event, which is entirely run by volunteers, will also be live-streamed from the event. You can watch the live-stream here. Alternatively if you are a Twitter user, you should follow the hashtag #begoodbesocial.
Tonight's event is the second to take place in Edinburgh, and follows other Be Good Be Social events in Amsterdam, Toronto, and Glasgow.
IN DETAIL: