Man cleared of World's End murders faces retrial after court ruling
Angus Sinclair stood trial for the murders of 17-year-olds Christine Eadie and Helen Scott in 2007.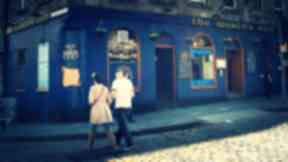 A man cleared of the 1977 World's End murders in Edinburgh faces standing trial again following a ruling by judges.
The Lord Justice Clerk, Lord Carloway, sitting with Lady Dorrian and Lord Bracadale, have granted the Crown authority to bring a new prosecution against Angus Sinclair.
They granted an application under the Double Jeopardy (Scotland) Act 2011 and set aside his earlier acquittal, paving the way for a new trial.
The bodies of 17-year-olds Christine Eadie and Helen Scott were found in East Lothian in October 1977 after they had earlier been seen at the World's End pub in the city's Royal Mile.
Sinclair previously stood trial at the High Court in Edinburgh charged with their murders in 2007 but the judge, Lord Clarke, brought proceedings to an end by ruling there was no case for the 68-year-old to answer.
Following the passing of the 2011 legislation by the Holyrood Parliament, the Crown went to the Court of Criminal Appeal in Edinburgh asking for the acquittal to be set aside and to seek authority for a fresh prosecution.