Film festival explores concept of human diginity
Asks audiences to consider whether it is merely a rhetorical device or the foundation of all human rights and a civilised society.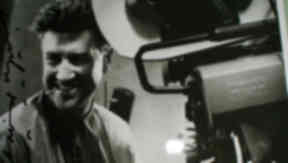 The annual Biomedical Ethic Film Festival is returning to the Edinburgh Filmhouse for its seventh year.
This year, the festival will be examining the topic of human dignity and asking audiences to consider whether the concept is merely a rhetorical device or the foundation of all human rights and a civilised society.
The Festival includes screenings of a series of thought-provoking award-winning films including the David Lynch classic The Elephant Man, Iris, a study on Alzheimer's, and the disturbing historical portrayal of the Ugandan genocide Shooting Dogs.
A public debate with an expert panel will follow each screening. Participating professionals include broadcaster Professor Sir Aubrey Manning and Bishop Brian Smith, recently Bishop of Edinburgh.
Dr Calum MacKellar, Director of Research for the Scottish Council on Human Bioethics and Festival co-ordinator said:"It is very difficult to explain what human dignity really represents. The Film Festival will seek to clarify some of the different aspects of the concept with a number of films that all reflect important characteristics of human dignity.
"This will be assisted by lively post-film discussions and opinions from leading experts in science, medicine, ethics, politics and sociology. As always we will be encouraging audiences to share their views on the ethical issues surrounding this often difficult subject."
Dr Steve Sturdy, Deputy Director of the ESRC Genomics Forum and Festival panel chair said: "Humans are animals – but are we more than that, and if so, what makes us special? Can animals possess anything like human dignity? Can illness diminish our own humanity?
"The Bioethics Film Festival offers an exciting opportunity to debate these issues and we are delighted that this year's expert panel includes broadcaster and animal behaviour specialist Professor Aubrey Manning, and our own award winning Genomics Forum Playwright in Residence, Peter Arnott."
Rod White, Head of Programming, Edinburgh Filmhouse, added: "The power of film to provoke debate and aid further understanding of the issues that face us all today is very much one of our core beliefs and programming principles here at Filmhouse.
"The films chosen this year all feed, from varying angles, into different aspects of the festival's theme this year, Human Dignity."
The festival is organised in partnership with the Scottish Council on Human Bioethics, Edinburgh Filmhouse, ESRC Genomics Policy and Research Forum and the UK National Commission for UNESCO – Scotland Committee.
Photo: Sébastien Maury