Students warned to stay away from city park after spate of sex attacks
Members of the public should not walk through the Meadows at night and stick to well lit roads.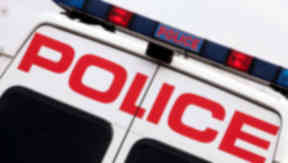 Students are being warned to stay away from a city park at night after a spate of sex attacks.
A 19-year-old was attacked by two men on the Meadows in Edinburgh two weeks ago. Just a week later, a 21-year-old managed to fight off a man who grabbed her off the path as she jogged through the park.
Police have responded to a request from the students' association for advice to nearby University of Edinburgh students.
Lothian and Borders Police have reassured the public they are stepping up patrols in the area and warn people not to walk alone through the park at night.
They also recommend that people stick to well lit roads, plan their journey before they leave and do not walk with headphones in.
Officers said the two incidents are not thought to be linked are being investigated.
IN DETAIL